Are Landlords Responsible for Carpet Care?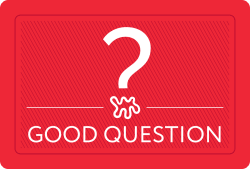 Q: Hi, I have lived in my mid-century apartment in LA for over ten years now. I have a very basic 1-page lease that doesn't go into great detail about long-term maintenance of the apartment. When I hit the five year mark, my apartment managers had the carpets cleaned at no additional cost to me- and from what I have heard from the older generation such as parents, aunts, and uncles, this is standard maintenance a landlord should do for long-term tenants...
However, the management just changed a year ago and my carpets are getting horrendous: pulling up making these lovely rolling hills, and the stains that magically appear even though I am super careful about not spilling, wearing shoes, etc. I asked the new manager about her stance on cleaning the carpets and she said if it's in the lease then they'll take care of it. Well, as you can expect it's not. My peers are saying I should just pay for the service myself. But now I think the carpet needs to just be completely replaced. Any suggestions on the best way to go about this? Do I need to just buck up and do it myself, is it the landlord's responsibility, or is there a happy compromise? Any suggestions from the Apartment Therapy community would be greatly appreciated. Thanks! -Sent by Ashlea
Editor: Ah, yes- the lovely rolling carpet hills of Los Angeles. I hear they're beautiful this time of year! Readers, what should Ashlea do about the increasingly awful carpeting? Does she have any tenant's rights beyond what's covered in the generic lease? What would you do?
• Have a question for our community? Send us yours with a photo or two attached (questions with photos get answered first).