It's OK to Be the Rude Neighbor Right Now
We independently select these products—if you buy from one of our links, we may earn a commission. All prices were accurate at the time of publishing.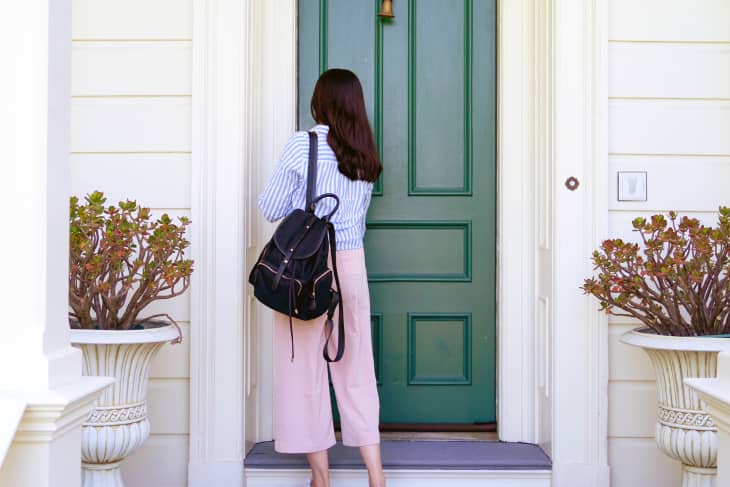 Social distancing is awkward.

Our family, like many, isn't going out at all right now. We've been at home since March 16. We've had our groceries and necessities delivered (by Shipt shoppers I'm so grateful for and have been tipping extra generously). I've done a curbside pickup at Michael's for some home school supplies for my kids. And I had to make two medical trips out: one to the orthopedic urgent care clinic and one to the pediatric ER. (Terrible timing! And yes, everyone is okay.)
Follow Topics for more like this
Follow for more stories like this
Other than that, we've been holed up—and it's more than any of our neighbors seem to deem necessary. I'm the mean mom that yelled for her kids to come inside when the neighborhood kids would gather before our governor issued stay-at-home orders, and I'm the ridiculous wife who went off on her husband when (near the inception of social distancing), he forgot to stand six feet away from our next-door neighbor.
Even though the CDC doesn't say we need to, I wipe down all our deliveries. Any time something is left on our doorstep, I'm out there with food prep gloves and my spray bottle of Lysol, wiping everything down or emptying it from its package. Although I long for days in which I no longer feel like I have to wipe down our groceries, and doing it can feel pretty overwhelming (we're a family of seven, so our groceries are not few), performing this new and strange chore ultimately puts me more at ease. It makes me feel like I'm protecting my family, and I know that, for me, doing it saves me from anxiety and wondering rather than fanning them into flame.
Meanwhile, our neighbor returns a rake he borrowed and my now sufficiently "paranoid" husband (he got an earful from me, poor guy), has to remind him to set it down rather than hand it over and then goes through the uncomfortable ritual of sanitizing the handle while our neighbor is still outside.
Our other neighbor asks if our boys can still play and I agree that they can kick a soccer ball across the cul-de-sac under our supervision, without touching the ball, and only if they "call it" when one has to chase a runaway ball. We're all doing our best, and I support the need for my boys to not feel completely isolated, but let's just say this quarantine game is stressful for all involved.
We've explained how the doctor told us to be extra careful because one of our children has compromised lungs. But here's the thing: I don't have to explain. And I mean that both ways. This global pandemic is going to edify us, personally and collectively, and one thing it's thrown into relief for me is that it's okay to set and maintain the boundaries that make our family feel safe, no matter what others think of it. Yes, this is uncomfortable, but just like any other boundary work, the discomfort is not a reason to stop.
Our neighbors are genuinely good, good people. Honestly, I couldn't ask for better. I don't have to explain our "reason" for being what some might consider extreme because they accept me for who I am and for how our family has chosen to handle this time. I know that even if they think I'm too much, even if I may have come off as rude when I interrupted a conversation to ensure good distance or requested a reminder to other family members to stay far back from my kids, they let me do my thing and support me without judgment. It's unspoken, but palpable.
We're all finding out something about who we are and what we want during this time when we're intensely and unrelentingly with ourselves. But the glimpses we see of who others are and a deeper knowing of what our people mean to us are the things that are going to make those hugs, when we can finally safely embrace, mean so much more than they ever have.