Will Knobs Ruin the Clean Look of My Kitchen?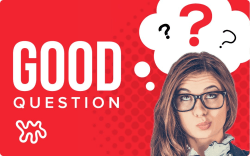 (Image credit: Apartment Therapy)
Q: I just bought a new spec house with many kitchen cabinets, all white, with no handles or knobs. As a member of the no-clutter crowd, I like the plain white look, but it's difficult to open them, especially when I'm cooking. And since I do a lot of cooking, I'm always cleaning that white.
(Image credit: Submitted by Pejibaye)
I've brought knobs and handles home from Lowes and Home Depot, but am afraid that big expanse will start to look too busy with any set I try out. And once I start, I'm committed. Ideas? Advice? Anyone with good PhotoShop skills? — Sent by Pejibaye
Editor: Leave your suggestions for Pejibaye in the comments - thanks!
• Have a question for our community? Send us yours with a photo or two attached (questions with photos get answered first).