Will We Adjust To A Big House?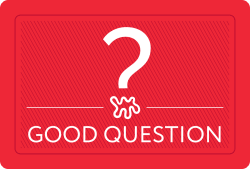 Q: My husband and I have 2 pre-teen boys, and while our current house is certainly big enough at 2100 square feet, it's on a busy street and has a really small yard, so we've been looking at houses in a different neighborhood across town. We've found a house that's perfect in many ways - it's on a quiet street, has a big, beautiful yard, is near our friends, and has a basement (tornado protection). The only problem is that it's bigger than we need...
It is 3350 square feet (not including the unfinished basement) and we are small-footprint people- and honestly that much space just feels kind of weird to me. The house is well-insulated and the heating bills are actually lower than our current (drafty) home, so we wouldn't be spending more to heat it. It's not a McMansion - it's just a 1960's ranch that has been added on to in a tasteful way. And homes in this neighborhood don't come up for sale very often, so we can't really count on finding a smaller one nearby anytime soon.
Will I get used to bigger rooms, or feel lost in them? Will I be glad to have so much room when hordes of teenagers are romping around? I'd love to hear about the pros and cons from people who have moved from a "regular" sized home to a plus-sized one. Thanks! -Sent by Nicole
Editor: It is my understanding that you want as much space between yourself and teenagers as possible, right? And, if I recall correctly, space is one of the most precious commodities a teenager can have, along with MTV and a pager (I am old). For all of you who have upscaled your homes, do you think Nicole and her family will end up relishing the extra square footage, or will they miss the coziness of a smaller house? Please share your experience!
• Have a question for our community? Send us yours with a photo or two attached (questions with photos get answered first).
Apartment Therapy supports our readers with carefully chosen product recommendations to improve life at home. You support us through our independently chosen links, many of which earn us a commission.