Win: $2,500 to Spend on Stunning Framed Photography!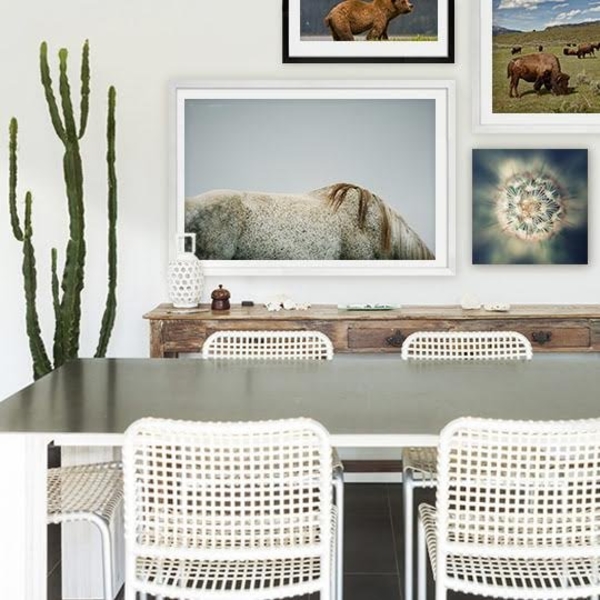 Prize: A custom gallery wall
Value: Up to $2,500
From: Photos.com
Let's face it: "let's stay home" season is definitely upon us. And since it's our job at Apartment Therapy to help you love your home (especially if you're planning to hibernate like we are), we thought loving your walls would be a good place to start. Whether you want to create a statement in your living room or simply make a blank wall come alive, hanging a gallery of beautiful and bold images can set the tone of a room and showcase styles that you love.
Luckily, our friends at Photos.com are looking to give six Apartment Therapy readers a major upgrade! One (1) grand prize winner will receive a $2,500 gift code and five (5) runners up will each receive a $100 gift code to spend on stunning framed photography from Photos.com!
Enter to Win $2,500 to Spend on Framed Photography!
Photos.com makes it easier than ever to dress up your walls. Not only can you choose from a wide variety of bold photos (over 250,000!), but they're also shipped ready-to-hang. All of the images are available in four sizes with five framing options to fit your tastes.
We also love that you can shop by color, room, style, and photographers. We particularly recommend their lifestyle photography selection, specifically The LIFE Picture Collection. It includes everything from famous magazine covers to historical fashion photography to breathtaking landmarks and architecture. These beauties are too inspiring to not be hung in your home. The time to love your walls staaaarts.... now.
Use promo code ATLOVE25 for 25% Off + Free Shipping!
How To Enter
Fill out the form below for your chance to win. No purchase is necessary to enter. The giveaway begins Monday, 10/26 at 10:15 am ET and ends 11/4 at 12:00 am ET. 6 winner will be chosen at random. Check out the official rules here.