Win: Loll Designs Adirondack Chair from Million Dollar Listing: LA
Value: $639
Think drama is limited to the silver screen in L.A.? Think again. Super agents Madison Hildebrand, Josh Flagg, and Josh Altman return to a red hot market for high drama, high price points, and high commissions in Season 6 of Million Dollar Listing: Los Angeles, premiering Wednesday, August 7th at 9/8c on Bravo. To celebrate, we're giving away some glam goodies and introducing you to the show's star sellers today through Wednesday.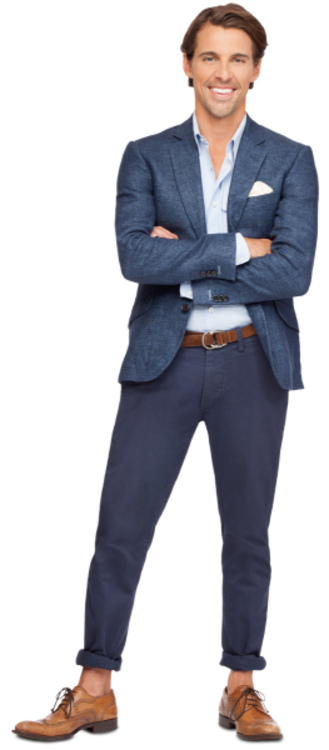 Madison Hildebrand got his start in real estate straight out of college and is now one of Malibu's top agents. His personal style matches that of his home turf: beachy, healthy, and relaxed. But when it comes to selling, he's always in the driver's seat for his clients.
Having sold over $120 million dollars in property before hitting the age of 30, Madison has a reputation for being one of the most knowledgeable agents in the L.A. market. He also navigates the drama of brokering a big deal with finesse, thanks to his charismatic personality. This season will reveal just how far his stellar reputation and expert business smarts will take him, possibly ruffling the feathers of competing agents along the way.
Loll Designs' 4-slat Adirondack Chair is a perfect complement to Madison's clean, bright, and beachy style. Constructed of heavy-duty recycled plastic, it's also eco-friendly. It's a perfect perch to sit and watch the surf.
Watch the Season 6 Premiere of Million Dollar Listing: Los Angeles on Wednesday, August 7th at 9/8c on Bravo and enter now to win a Loll Design Adirondack Chair!
How to Enter:
Enter to win the Loll Design Adirondack Chair by filling out the form below. The giveaway begins August 5, 2013 at 10:15AM ET and ends August 12, 2013 at 11:59pm ET. We will choose one winner at random. (Check out the official rules
here
).