Win: The Lumia 925 Smartphone from Nokia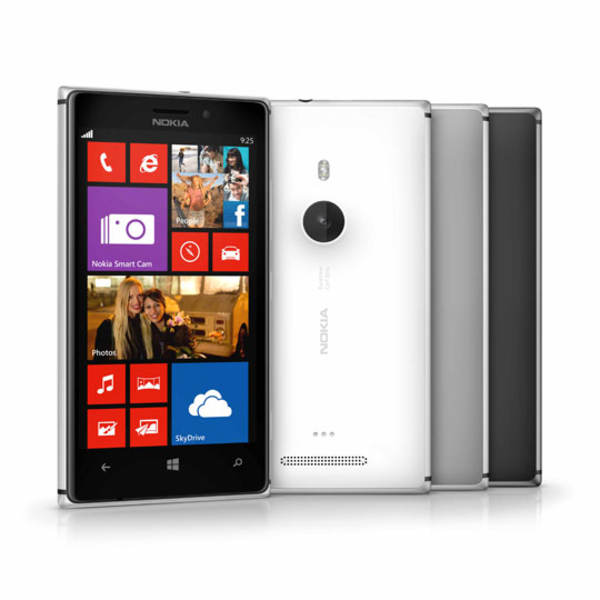 Prize: Lumia 925 Phone
Value: $429.99
From: Nokia
Are you ready for an upgrade? Nokia's Lumia 925 is a sleek and user-friendly device that puts the "smart" back in "smartphone." It's a high-quality phone, web browser, camera, music and video player, and atlas, all in one. It even looks good — in fact, we used it as inspiration for a dream dorm room that Nokia will be unveiling on college campuses around the country. Want to see a sneak peek? Enter to win your Lumia 925 below, and then check out our mood board for the Apartment Therapy/Nokia dream dorm room!
What sets the Lumia 925 apart? Maybe it's the sleek and modern look of the aluminum body paired with the super bright HD+ screen. Maybe it's that this is a phone that is actually really good at making and receiving calls. But it's most probably its outrageously high-quality camera, featuring award winning Pureview technology with Zeiss optics that allows for great photos even in low-light.
How To Enter:
Enter to win a Lumia 925 Phone from Nokia by filling out the form below. The giveaway begins October 30, 2013 at 10:15 AM ET and ends November 20, 2013 at 11:59PM ET. We will choose one lucky winner at random. (Read the official rules here.)
Nokia Dream Dorm Room
For the next few weeks, Nokia will be driving around the country visiting college campuses and unveiling their dream dorm room designed by Apartment Therapy! They asked us to use the Lumia 925 as inspiration, so we set out to create a space that was both sleek and playful, just like the phone. Visitors will get to try out the Lumia 925, and three lucky winners will get to win the whole dorm room! For a chance to win your ultimate room makeover, enter here or on their Facebook page.
We'll be revealing the completed design in a couple weeks, so stay tuned, but here is a sneak peek of our mood board that we used as a jumping-off point for the design process.
Learn more about the Nokia 925 here