These Are the World's Most Accessible Cities, According to Disabled Travelers
We
independently
select these products—if you buy from one of our links, we may earn a commission. All prices were accurate at the time of publishing.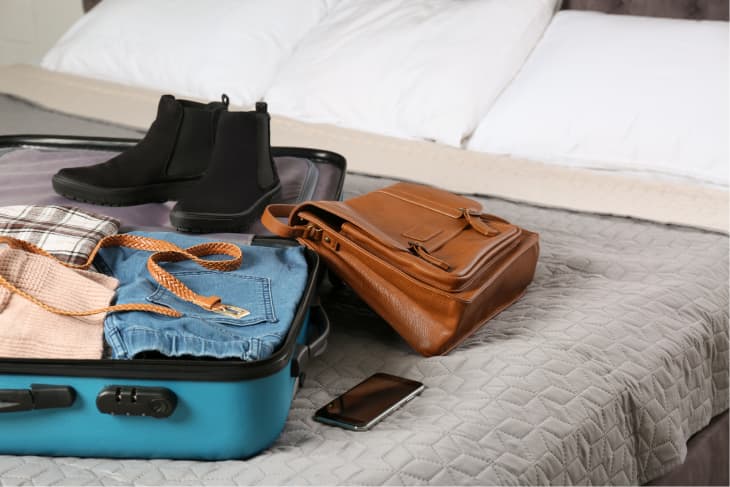 Keeping travel accessible for people with disabilities is a must, and there's no better way to measure the inclusivity of cities around the globe than by getting feedback from disabled travelers themselves. That's why the business coalition Valuable 500 surveyed 3,500 disabled respondents from across the US, UK, Australia, China, and Japan in order to compile a list of the 10 most accessible cities in the world.
"Worldwide, tourist boards still aren't making the necessary headway to remove the physical and ethical barriers to ensure cities are truly accessible for all," said Caroline Casey, Valuable 500 founder, in a press release. "Accessibility arrangements for people with disabilities remain an afterthought for the travel and tourism industry — which is why we're looking into every aspect of the industry journey for people with disabilities in this body of research."
Valuable 500's survey polled respondents on a wide range of accessibility concerns, including transport links, the proximity of accessible accommodations to cultural attractions, restaurants, and shopping, and the availability of information about accessibility.
Taking first place is Amsterdam in the Netherlands. The city features 400 kilometers of bike lanes, which are also available to wheelchair users. Apart from the Anne Frank House and Rembrandt House Museum, nearly all of Amsterdam's major tourist attractions are accessible, too. While some trains within the city's metro are easier to board than others, all stations on the metro are wheelchair accessible.
Next up is Las Vegas, Nevada, which ranked highly based on the city's sheer number of accessible hotel rooms across all room types and price brackets. Las Vegas' main tourist destination, the Strip is also easy to get around thanks to smooth pavements and around 20 elevated walkways (all of which feature lifts).
Third place goes to London, England. The iconic UK city is a leader in accessible tourism thanks to VisitEngland's accessibility specialist Ross Calladine, who created England's first-ever Accessible Tourism Action Plan. Meanwhile, 48% of London's many cultural attractions and museums are accessible to disabled travelers.
You can read more about Valuable 500's survey here. Below, you can find the full top 10 list of the most accessible cities in the world.
Amsterdam, Netherlands
Las Vegas, Nevada
New York, New York
Orlando, Florida
Paris, France
Shanghai, China
London, UK
Singapore
Sydney, Australia
Tokyo, Japan