These Are the Worst Garden Pests You Need to Watch Out for in Each State
We
independently
select these products—if you buy from one of our links, we may earn a commission. All prices were accurate at the time of publishing.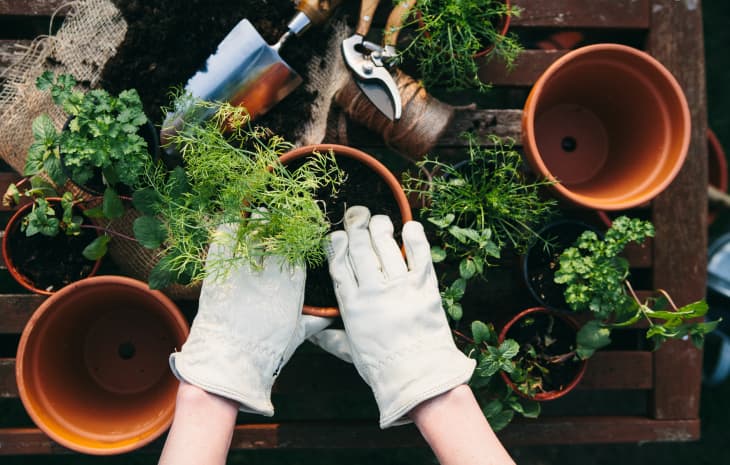 Whether you have a sprawling autumn harvest or a single pot of basil, gardening is one of life's greatest pleasures. But in the midst of attempts to find hope in a pile of dirt, sometimes it's the living things from outside the garden that play the biggest threat. 
Gardens Alive, a garden and lawn supply company, conducted a study analyzing Google Trends for the top-searched pests and diseases that prevent our gardens from looking their best. They then compared the data to location, working to determine if one's state was an indicator of a garden's biggest pests. Whether it's bugs, fungus, or furry creatures, here are the results of their analysis:
Gardeners in a variety of states seem to agree on one thing: birds are the biggest pests they face this autumn. Respondents in seven states, including Oregon, Pennsylvania, Kentucky, Nevada, and Texas, said that birds were the biggest garden enemies. This is most likely since birds are often on the hunt for bugs, and also spread mites, bugs and diseases into gardens.
Scoring the number two slot behind birds was snakes, who seemed to be the biggest garden enemy in states like West Virginia, Alabama and North Carolina. The third most common pest was raccoons, which seemed to be a particularly high threat in midwestern states like Ohio, Indiana and Illinois. They may look cute, but we certainly wouldn't want to battle with one of those guys. Earwigs, mealybugs, mice, rabbits, squirrels, wasps and nematodes all tied for the final slot. 
Since some of those Google Trends searches could have come from non-gardeners, Gardens Alive then surveyed 800 gardeners from across the country to get more specifics on what pests drive them crazy.  In southern states, like Florida, Georgia and South Carolina, small insects tend to drive them bonkers. But in the midwest and northeast areas, small mammals like chipmunks, squirrels, rabbits and gophers proved to be the biggest enemy of gardeners. Other popular picks included beetles, grasshoppers, and even dogs and cats. 
Of course, there are plenty of threats that don't crawl, burrow or fly their way onto plants. When it comes to plant diseases, Good Search Trends over 12-month window found that the most-searched plant disease was white mold, an invasive disease that rots plant stems. Residents in 16 states, ranging from New Mexico and Arizona to New York and Rhode Island, dug in for info about the common white, flaky mold. Airflow-related diseases, including mold, mildew and rot, were also high on the list of commonly-searched plant diseases. These included mildew in Georgia and cedar apple rust in Iowa.  But no matter what kind of pest tries to take down your garden, the benefits of gardening are tried and true.