Disney+ Just Released 'Zenimation,' Which Is Basically ASMR Meets 'Fantasia'
We
independently
select these products—if you buy from one of our links, we may earn a commission. All prices were accurate at the time of publishing.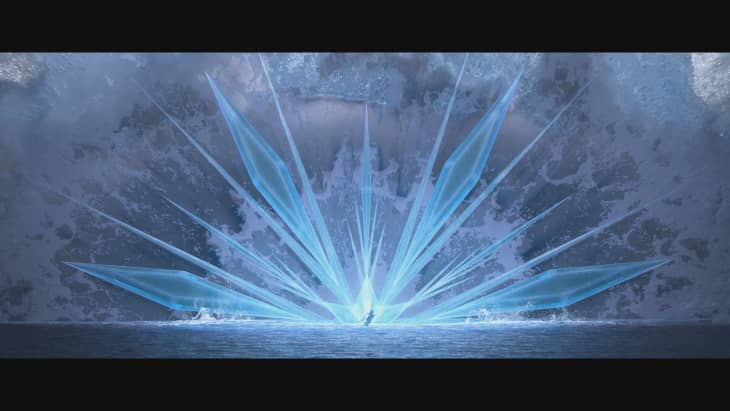 Disney+ is trying something new, and it's aimed at relaxing your soul. The streaming platform dropped a new series called "Zenimation," and basically, it's a soundscape paired with classic Disney animation scenes that are meant to calm and relax.
Each of the ten "Zenimation" episodes, created and edited by David Bess, is centered on a specific theme. As Real Simple explains, the episode called "Water," for example, features a compilation of water-related scenes from Disney films like "Moana" and "The Little Mermaid" with an overlay of intense yet soothing water sounds like splashing, rainfall, and ocean creatures swimming.
If you're not quite getting it, check out the trailer below to get a feel for what the series offers.
"Take a breath, listen to the sounds, elevate your senses," the trailer's voiceover asks of Disney+ subscribers. In a lot of ways, "Zenimation" will make you feel like you're actually in the stories being told, rather than just watching from the outside.
Some may call it a Disney spin on a nature documentary. Or, as one Instagram user commented on a May 22 Disney+ Instagram post, "So, it's Disney ASMR?"—"Autonomous sensory meridian response," or the tingling sensation some people feel when triggered by specific sounds or visuals. 
But according to the series' press release, per Real Simple, it's more so a "tribute to both the visual and sound artists who have created Walt Disney."