I Got These Adorable Containers for My 3-Year-Old Niece — But They Were So Great, I Use Them Too!
We
independently
select these products—if you buy from one of our links, we may earn a commission. All prices were accurate at the time of publishing.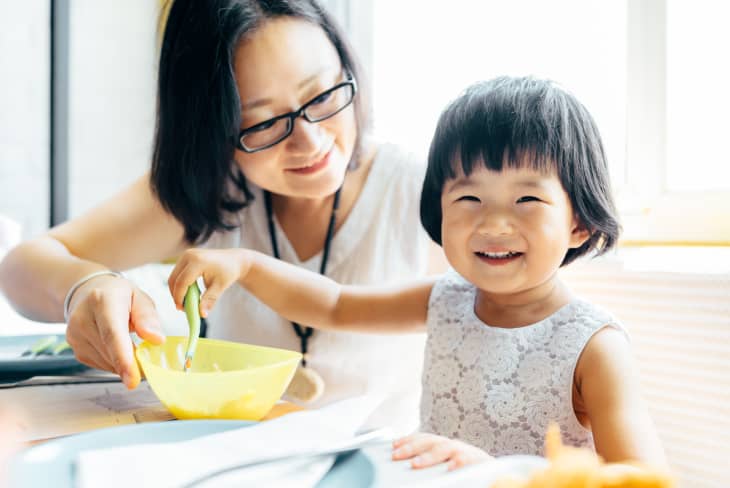 What's not to love about snacks? They're tasty and convenient, and we all have our favorites! Every snacker has a preferred method: Some of us keep bags of chips within arm's reach, and others diligently pour individual servings into separate containers. I'm known to wrap my snacks in a paper towel most of the time, but even I have to admit it can be a bit wasteful. I didn't plan on adding to my food storage solutions at home any time soon, but while shopping around for gifts for my family, I came across these super cute snack containers from Zip Top, a brand that AT editors already love!
When I first got my hands on the Zip Top snack containers, I thought they were adorable, but I didn't really consider using them for myself — until I had a craving for Chex Mix and didn't want to pull out the entire bag for a few handfuls. I spotted the bear-shaped container on the counter, went for it, and became an instant fan! For starters, the four-ounce, 100-percent-silicone container is just the right size for snacking and seals shut with a press of your fingers. Like other Zip Top containers, it stands upright on its own, so it's easy to pour snacks in and pull them out. But the icing on the cake? They fit in cup holders and are both dishwasher and microwave safe.
It almost goes without saying that kids love these containers. They have animal shapes, fun colors, and are small enough for little hands. I knew they'd be a hit, but my three-year-old niece really loves the one I got for her! I visited my family over the holidays and any time she was eating dry cereal, Goldfish and other crackers, she had the Zip Top container in her hand. Aside from being super adorable, I'm sure she loved the autonomy of having a container of her snacks that she could open and close all by herself. On the rare occasion that we needed to leave the house, the snacks were easily transportable. She could hold them in the car, and we tossed the container into a bag when she was done. Cleaning them is quick and painless, and they're much more environmentally friendly (and ultimately way cheaper) than single-use plastic bags.
Beyond snacks, these reusable containers are fantastic for holding leftovers, like those last few bites that no one can bear to throw away. They're freezer safe, too, making it possible to save cold snacks (hello, frozen yogurt bites!) or freeze small portions of chopped veggies or leftover sauce. Containers that look adorable and waste less food, money, and plastic — what more could you ask for?