IKEA To Sell Rugs Made By Syrian Refugees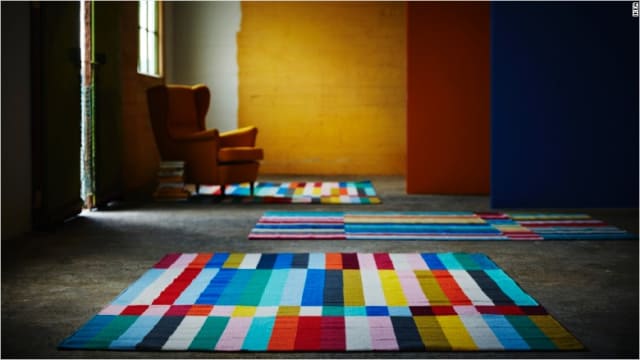 (Image credit: IKEA)
IKEA continues to do its part in helping with the refugee crisis. The Swedish retailer announced this week that it will be selling rugs and textiles made by Syrian refugees in Jordan.
The United Nations reports that Jordan has accepted over 655,000 refugees from the war-torn country.
"The situation in Syria is a major tragedy of our time, and Jordan has taken a great responsibility in hosting Syrian refugees... We decided to look into how IKEA can contribute," Jesper Brodin, a managing director at IKEA, told CNN Money.
The initiative will provide 200 refugees—mostly women—with much-needed jobs. UN data shows that about 37,000 work permits have been issued to Syrians in Jordan, though many work without them. With that said, women have a very low employment rate, as they're usually tasked with raising children and taking care of family members. IKEA is currently working with local organizations that focus on womens' issues to get the project started, and says it will offer flexible hours for those familial responsibilities.
This isn't the first time IKEA's been involved with the refugee crisis; their foundation created a lightweight, flat-pack temporary shelter and thousands have been used since its creation in 2013 as an alternative to tents and as temporary medical and school buildings. And, Better Shelter just received the Beazley Design of the Year award from London's Design Museum.
And last year, the retailer's Norway flagship recreated a replica of a Damascus home to raise awareness of the crisis. The exhibit was live for two weeks in October, and was seen by nearly 80,000 people and raised about €22 million for the relief efforts.
IKEA says the rugs and textiles will be available in 2019 as part of a limited run. They'll be available for purchase locally and in other Middle Eastern countries that have free trade agreements with Jordan.