5 Easy Ways To Refresh Your Home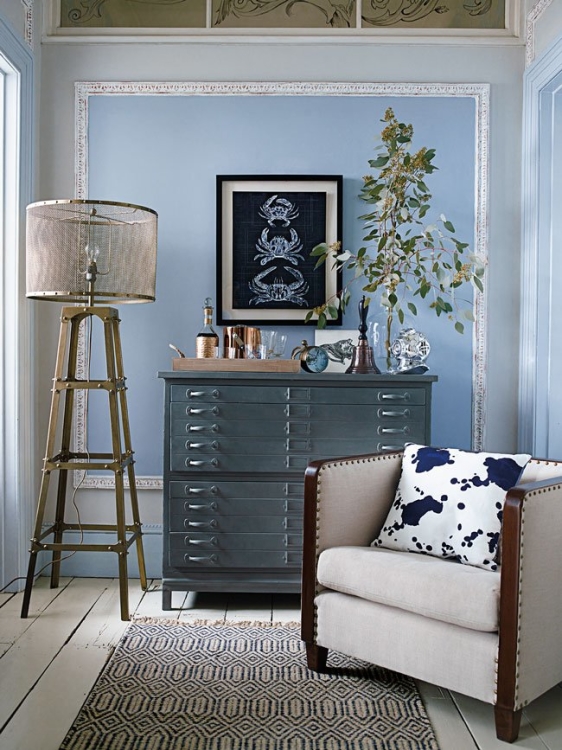 It's spring! Time to vacuum your feather duster, alphabetize your spice rack, and de-scale that power-washer, right? Maybe not. We stopped by HomeSense to see what's in store and realized that, in lieu of spring cleaning, a rapid spring refresh can be as little as 30 minutes away. Here's how to do it.
1. Pick Up A Pendant
Pendants can pack a significant style punch. Consider a new pendant lamp to add ambient lighting to your space or swap out tabletop task lighting for a pendant. Keep in mind replacing a desktop or floor lamp with a pendant can also be a big space saver.
2. Rethink Your Rugs
This is easier and faster than re-painting a room, not to mention more practical. Invest in a set of seasonal rugs from HomeSense: winter might call for cozy woolen floor coverings but in spring and summer you can get away with bright colors and lighter fibers like cotton and sisal. Replace heavy winter rugs with a bright, light alternative for the season.
3. Bring Outside In
Since you're spending time outside smelling the flowers anyway... why not invite a few in? Maybe you're just picking up tulips at the corner shop, but springtime florals deserve a proper home. Get a few new vases or planters from HomeSense that you LOVE and you'll find it hard not to keep them filled with fresh flora.
4. Give New Bedding A Go
Unless you live in a massive master suite, your bed probably takes up a good portion of your bedroom floor space. A new set of linens can instantly refresh the entire room, and also gives you a chance to switch to light-weight fabrics for the warmer weather.
5. Add Some Art
Adding some bold wall art is an easy way to bring in some fresh style to your space without investing hours of your time. HomeSense always has a good selection of affordable and interesting art in store.