Color Theory: Balance Your Bedroom Using the 80-20 Rule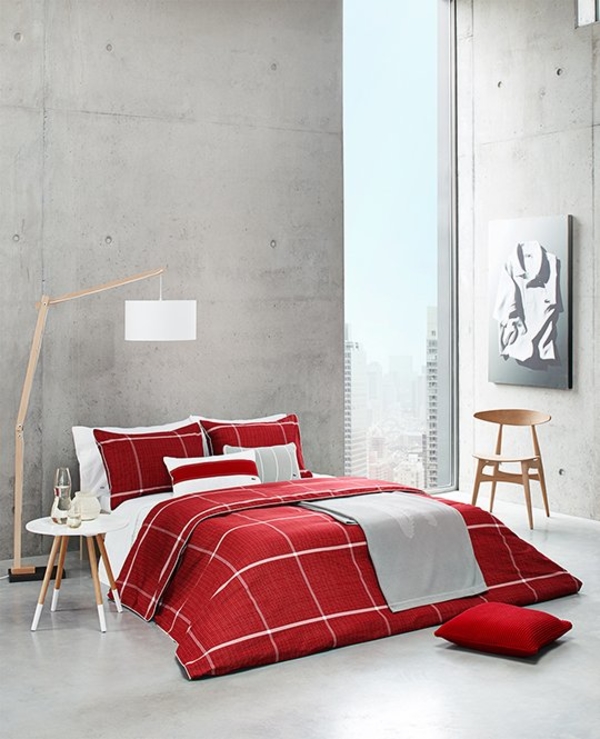 There's a secret formula Maxwell uses when concepting color for a room. It's called the 80-20 rule and it's very simple: if you decorate 80% of a room in neutral colors, you can get very colorful with the other 20%. But how can you calculate a "percentage" of a room's color to put it into practice? For bedrooms, the answer is easy.
Now that you've learned the perfect proportions for color harmony, it'll be hard NOT to notice the 80-20 rule in place the next time you're browsing through images of your favorite rooms (even though we're also fans of breaking design rules). It's also easy to bring the rule into your own space.
For bedrooms, the 80-20 rule typically translates into the following:
80% of the room's color is in the walls.
20% of the room's color is in the bedding and upholstery.
So the key to a quick (no painting!) bedroom makeover is in the 20%—your bedding. Selecting new bedding or investing in seasonal sets can give your space an instant refresh.
Rooms with neutral walls can handle just about any bedding color, but if your walls are painted or papered in anything except white, it makes sense to take a spin on the color wheel when selecting new bedding. You've basically got two options when it comes to creating color harmony:
Choose a complementary color scheme. Complementary colors are directly across from each other on the color wheel, such as orange and blue. Select bedding that complements your room's dominant color; if your walls are blue, an orange bedspread will create color harmony. Complementary color schemes are great if you're going for high drama or integrating bold patterns.
Choose an analogous color scheme. Analogous colors are directly next to each other on the color wheel, like yellow and green or sky blue and bright blue. Going with an analogous color scheme can help create a sense of calm and harmony in your space.
The Lacoste Home collection is full of refreshing color tones for beautiful bedscapes that can create color harmony in any room. Preview the collection below, and visit Macy*s to shop the entire Lacoste Home Collection.