Create an Edited Entryway Using Beautiful, Useful Pieces
Let's be real for a minute. Entryways are challenging — every day they're a dumping ground for mail, phones, chargers, keys, and bags. Even if you're the most organized person in the world, yours probably needs some love on the regular to keep it looking presentable. But here's the good news: Even the smallest of spaces can be set up with everything you need to maintain a clean, clutter-free zone. That's where Target's new brand Project 62® comes in, and with a beautiful modern style to boot.
Entryways get cluttered when people use them as a way station for things that should really go elsewhere. What if you took all the stuff out of your entryway, and replaced it with only beautiful, useful things? When you prioritize form and function, it's a lot easier to keep a space tidy. We gave it a go using pieces from Project 62, which takes its name from the year 1962, when Modernist design hit its peak; coincidentally, it was the same year Target was founded.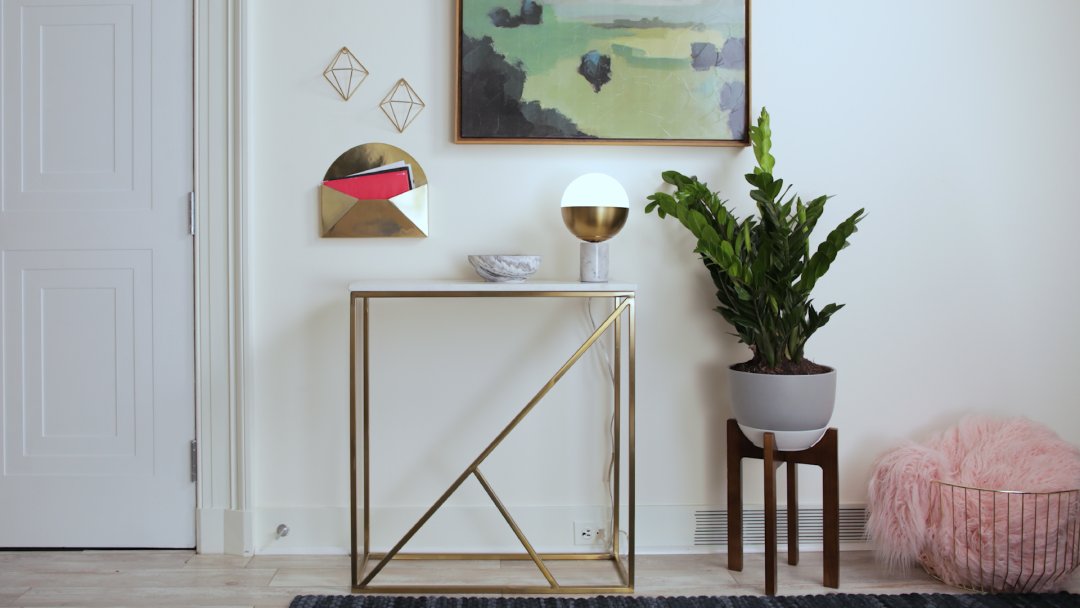 Project 62: Modern Pieces Made for Everyday Living
1962 WAS A BIG YEAR. Modernist design hit its peak and moved into homes across the country. And in Minnesota, Target was born — with the revolutionary idea to celebrate design for all. Project 62 embodies this legacy with a collection of modern pieces new and only at Target.
This post is sponsored by Target.
Thank you for supporting the brands that make Apartment Therapy possible.