Digging This: Minimalist Design for Smart Gardeners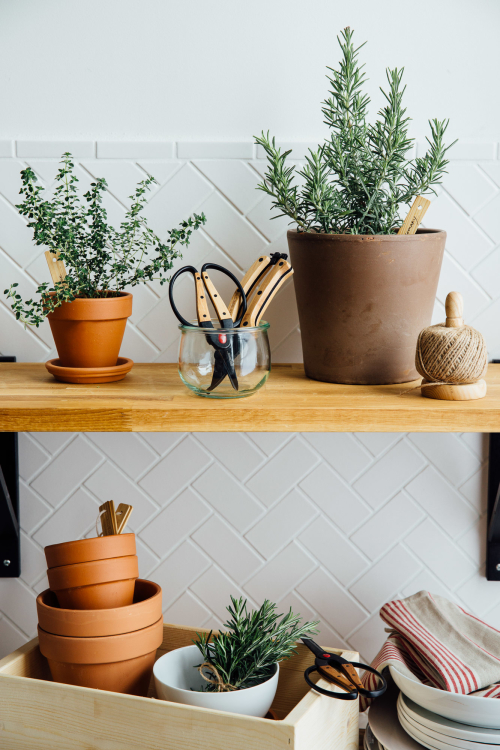 Digging in the dirt is one of the simplest pleasures, so don't clutter it up with a lot of stuff. The thoughtful design Barebones uses in their gardening (and camping and outdoors) equipment keeps the minimalist approach sacred with multi-purpose use and beautiful aesthetics. They've curated two kits for two type of gardeners.
So which kit is right for your gardening style?
The Kitchen Herb Kit
For the Perennial Gardener
Large Scissor
Small Scissor
Pruner
Wood Markers
Twine + Holder
Gifting Crate
Barebones believes that discovering what's inside requires getting outside — unless you have an indoor green thumb. This beautiful herb garden kitchen kit will have you growing delicious herbs to spice up any meal, all year round.
Our favorite tool from this kit, though simple, is a valuable workhorse. The Garden Scissors are useful for so many things in the garden: harvesting leafy greens, trimming unruly growers, taking cuttings for propagation, and more. Barebones' Kitchen Herb Set comes with two sizes, the variation being in the length of the blades. Both sport ergonomically shaped handles for the thumb to wrap around, so that they neither slip while you work nor strain over repeated cuttings. This is a design reminiscent of the Japanese floristry tools built for a style of floral design that focuses on perfect movements and precise decisions.
The Urban Garden Kit
For the Essential Gardener
Hori Hori
Cultivator
Small Scissor
Wood Markers
Twine + Holder
Gifting Crate
While a good-quality set of tools will not do the work for you, they certainly make essential gardening tasks easier and more enjoyable. And paring down a toolbox to its basics get city gardeners out of storage units and into the dirt.
The crown jewel in the Barebones Urban Garden Kit is the Hori Hori. John Steinbeck's suffering frontier settlers would have killed for one of these tempered-steel, rust-resistant bad boys. And they probably wouldn't need much else: For sawing, its serrated edge cuts through saplings and sod; for digging, its slightly concave blade has inch markings to measure planting depth; and for drinking (an important step of the gardening process!), its notch opens a frosty bottle when the work is done.
Avid harvesters can round out either of their tool kits with The Classic Gardener kit — Barebones' trio of Cultivator, Square Hoe and Spade, all bundled in a durable and reusable pine crate. With this minimalist yet richly designed gear, gardeners will be equipped to prepare the soil just as adeptly as they will cultivate the plants above it with Barebones' Scissors and Hori Hori.
All of these tools are made with bamboo handles and stainless steel ends for a lifetime of use. The design of Barebones' tools has received accolades since first being introduced in 2012. Architectural Digest highlighted the scissors as part of a more stylish toolbox, while Dwell included them in their 2015 "must-have" Editor's Picks. And lucky for Apartment Therapy readers, Barebones is offering 30% off and free shipping for purchases made through 11:59pm PT on June 15 with promo code DIGINTHEDIRT — just in time for Father's Day!
To bring Barebones' beautiful tools into your garden, or to gift them to Dad, uncle, or any avid gardener you know, visit BarebonesLiving.com.