How Do You Find Furniture That's Made to Last—And Affordable?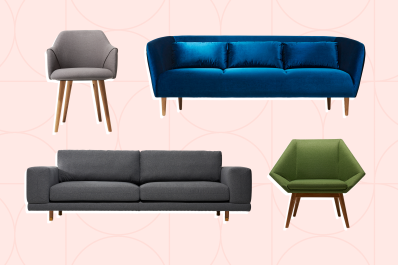 (Image credit: Industry West)
Where were you when you realized you were too old for crappy furniture? Was it during a dinner party when a guest sat down and the chair collapsed? Or standing in the street as the moving truck drove off and you realized you had zero attachment to anything inside?
We all know how to find furniture that's inexpensive and not really made to last; it's also easy to find pieces that are lovely and elegant with price tags beyond your wildest dreams. But it's hard to hit that middle spot—furniture that's beautiful and well-constructed and that doesn't cost a fortune. So we get pretty excited when we find a retailer that fits the bill.
Industry West's new collection PRMANENT is just that. It's well-designed, built to last, and still available at prices that are within reach. This is the kind of furniture that you'll want to keep: grown-up pieces for your grown-up home, with a style that still feels modern, and fresh.
For many folks' first venture into the world of serious furniture, the sofa is their first big buy. The PRMANENT collection offers a few different pieces for less than $1,000. The mod, clean lines of the Avery Sofa takes a classic lounge chair and stretches it out to sofa length; the more fanciful Barlow conjures an Art Deco vibe. Our favorite, the Contour Sofa, comes in slightly higher, at $1,200, but it has the construction and detailing of a much more expensive piece. The supporting legs curve gracefully under the sofa, inviting you to look twice.
Pieces like the Canary and Savoy dining chairs evoke Saarinen, but at a fraction of the price. Another favorite is the Capo Chair, a lounge chair with an eye-catching, modern shape that you'll want to build a room around. Unless you have a loft, in which case we recommend the Marche Lounge Sofa, a showstopping 10 feet long.
If you're ready to trade in the flat-pack for something more lasting, check out the whole collection at Industry West.
This post is sponsored by Industry West and was created by the Apartment Therapy Creative Studio.
Thank you for supporting the brands that make Apartment Therapy possible.