Selling in Seattle: An Insider's Look at Cool Homes in a Hot Market
This post is the first of a series exploring stories of success selling homes in Seattle.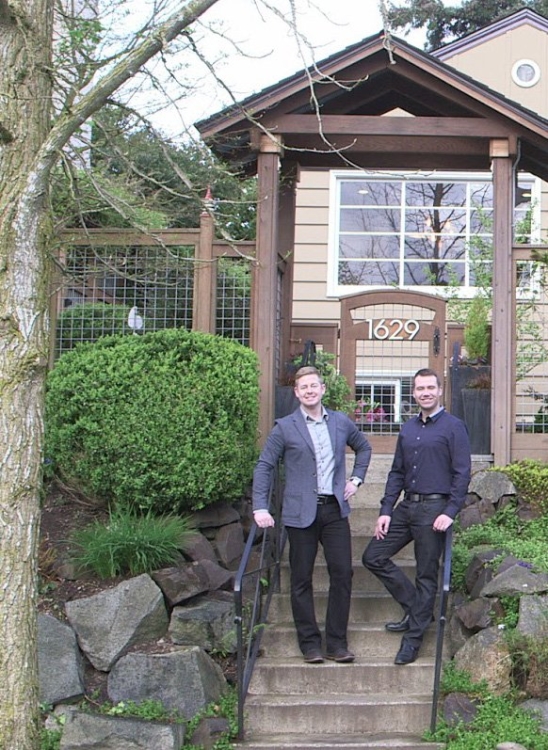 We're avowed real estate voyeurs at Apartment Therapy. Is there anything more delicious than gawking at beautiful, real-life homes? While we love the thrill of the vicarious house hunt, we don't usually get to see what it's like to sell your home – to prep your space for the scrutiny of strangers, and to ultimately say goodbye to a place that represents a piece of your life, and a host of memories.
We've teamed up with Franz Diessner and Joe Overland of Coldwell Banker Bain, a real estate power duo in Seattle, to get a glimpse at a few of the beautiful properties they've recently sold, and the unique experiences of the people who lived there.
Meet Team Franz + Joe: they have built a devoted following over their years of experience, and have become experts at selling homes in Seattle, one of the fastest growing cities in the country. When it comes to real estate, the city is a sellers' market – many homes for sale attract multiple bids, and most sell well above their asking prices – so Franz + Joe have learned crucial lessons about how to market and sell homes to a savvy clientele.
Over the next few weeks, we'll be meeting some of Franz + Joe's clients and seeing the homes they've sold. There's Michael, who renovated and sold his childhood home – built by his father; Kelly, a 31-year-old teacher who has been able to use her homes as lucrative investments; and Cory and Jeremy, who learned how to stage their home for resale, and almost didn't want to leave their redecorated space.
So what is the No. 1 piece of advice Team Franz + Joe's have for selling your home?
Ignore the distractions of the competitive market. While some sellers might want to list their home at the top of its possible price range, Franz + Joe have learned that homes that are priced right usually sell faster and for a greater profit.
Learn more about Team Franz + Joe and see more of their tips at coldwellbanker.com
We asked Franz + Joe to snap a few photos of their own home, which they renovated to emphasize its natural light and airy spaces.
What about you – have you ever sold a home in a booming market? Are you doing so right now? What is the one piece of advice you have for other sellers?
Share with us in the comments, and go to coldwellbanker.com to read more of Team Franz + Joe's top advice for sellers.