The (Actual) Best Purchases You Can Make for a New Home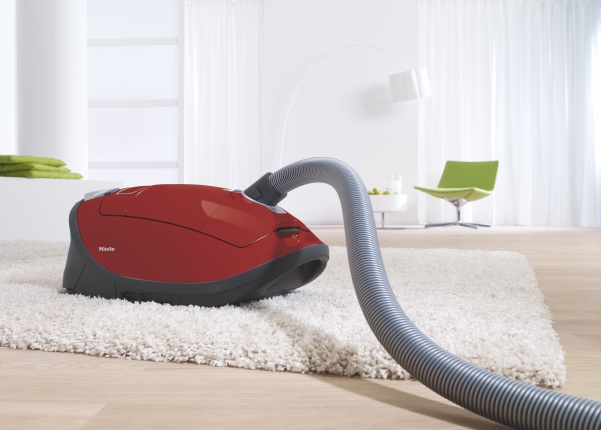 You've just moved. You're excited! You've taken the online quiz to find out if you're a chesterfield or a mid-century modern. (Turns out you're a camel back. Twist!) But hold up. At the risk of going too Mom and Dad on you, let's talk this as a moment to make smart decisions that keep the home in good working order.
These purchases are all utilitarian, which sure, are not as fun to think about as furniture and decoration. But they keep a house in good working order so that when you do get the place looking how you want it you'll be able to enjoy it.
Two Sets of Luxury(-ish) Sheets
The Apartment Therapy motto from day one has been that good bedding is an affordable luxury that every home should have. In the original Apartment Therapy: The Eight-Step Home Cure, Apartment Therapy founder Maxwell Ryan recommends splurging to the extent that you can: "Buy the nicest, highest-thread-count sheets you can afford, and look for colors that make you happy." It's one of those upfront costs that when amortized over the life of the sheets pays off in the end.
(Image credit: Kim Marcelo)
A Strong Vacuum
Another tenet of the Home Cure is to keep dust out of the home. Maxwell emphasizes this both for practical reasons — dust triggers allergies — but also for the metaphysical benefits of cleaning out dead energy and stagnation. Way back in 2006, he singled out Miele as a smart investment: "They make the best canister vacuums I know of," he said. He also noted that several Miele models come with HEPA filters, which help "ensure you are not simply moving dust around." A decade later, they're still a strong choice for the newly moved. The Miele HomeCare Collection is an innovative program that allows you to customize your vacuum to meet whatever needs and preferences unique to your home.
Baking Soda and Vinegar
This one should be easy to get behind. For less than three bucks, a box of baking soda and some white vinegar will be your housekeeping superheroes. As you settle in, you'll grow your own little phalanx of cleaning supplies, but with these two guys, you can rely on having clean windows, clean pans, a clean tub, and lots more.
(Image credit: Diana Liana)
A Plant
OK fine, a plant isn't utilitarian in its strictest sense of the word, but it's the most instant thing you can bring into an apartment to make it more of a place you want to come home to, and that counts for something.
A Toolbox
A hammer, two screwdrivers (Phillips and flat), a box knife, a tape measure, an adjustable wrench, and a thing to put them all in. These are the first things to put in your new-home shopping cart. They'll get you through both the fun moments (new curtains!) and not so fun moments (leaky faucets) of nesting.
A Good Knife
Go splurgy or save-y, it's up to you. But do get yourself a good knife right away so you can start cooking good meals right away. A chef's knife is the workhorse that takes care of produce, meat, and more. Blades usually range from six to inches long, but we're partial to eight-inch blades. A paring knife (for smaller tasks) and a serrated knife (for foods with different textures inside and out, such as bread) are purchases not far behind, but it's the chef's knife that'll make you dinner tonight.
Visit homecare.mieleusa.com to find the right Miele for you.
This post was created by the Apartment Therapy Creative Studio and is sponsored by Miele.
Thank you for supporting the brands that make Apartment Therapy possible.