We Are So in Love with Joanna Gaines' New Rug Collection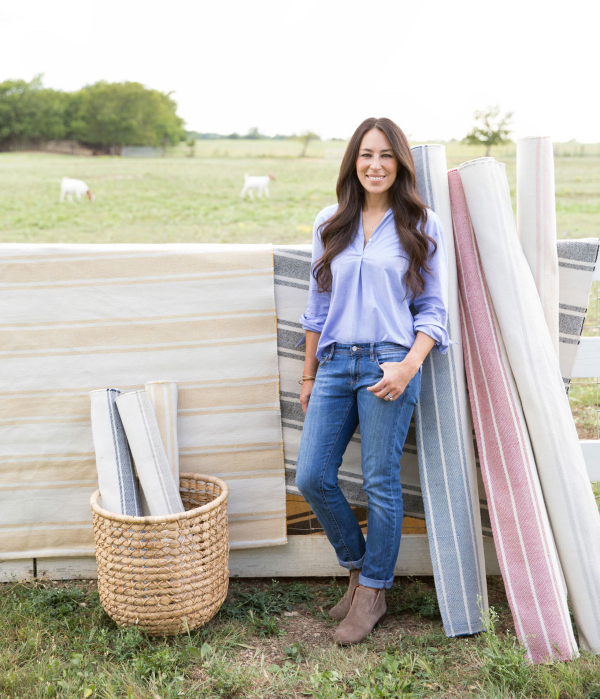 While we've gotten to know Joanna Gaines and her style over the past few years from HGTV's Fixer Upper, she's been at it since 2003 when she and her husband Chip opened their Magnolia Market boutique in Waco, TX. A few years later and two hours up I-35, Loloi Rugs opened in Dallas with the humble vision of designing the world's most original rugs.
(Image credit: Loloi Rugs)
That the two found each other and collaborated on a collection makes total sense given their shared focus on innovative design and quality handicraft.
(Image credit: Loloi Rugs)
Now, Magnolia Home by Joanna Gaines has again partnered with Loloi Rugs to launch their second generation of rugs, pillows, and throws. It's exactly the tightly edited collection you'd hope for, with an aesthetic that's simple and timeless.
(Image credit: Loloi Rugs)
The only surprise? No shiplap. But then again: rugs.
(Image credit: Loloi Rugs)
Joanna guided the design of each piece through production, creating a very closely edited collection in her style. The result is a line in her signature farmhouse style with a nice sophistication.
(Image credit: Loloi Rugs)
Each Magnolia Home rug, pillow, and throw is crafted with precision, passion, and skill in India, where rug-making is a preservation of a proud legacy and cultural identity. Nearly every step is done by hand using time-honored techniques that date back thousands of years and passed down by the artisans' parents. Watch the whole by-hand process in action, from dyeing to punching to drying, in the remote villages near Varanasi:
As for our own homes, we love that Joanna has created decor that wants to be mixed and matched.
(Image credit: Loloi Rugs)
The collection includes pillows and throws that complement its rugs. Joanna pulled her entire palette from earth tones. So, if you go for a more neutral rug, go a little bolder with the accents — or vice versa. The resulting look is one that feels whole, but doesn't get overly styled.
(Image credit: Loloi Rugs)
Shop magnoliamarket.com for these casually soulful pieces to complete your home. Need inspo? Browse the hashtag #joannagainesxloloi on Instagram and the Magnolia Home Pinterest board!
This post is sponsored by Loloi Rugs and was created by the Apartment Therapy Creative Studio.
Thank you for supporting the brands that make Apartment Therapy possible.