Win: $500 in FLOR Custom Rugs!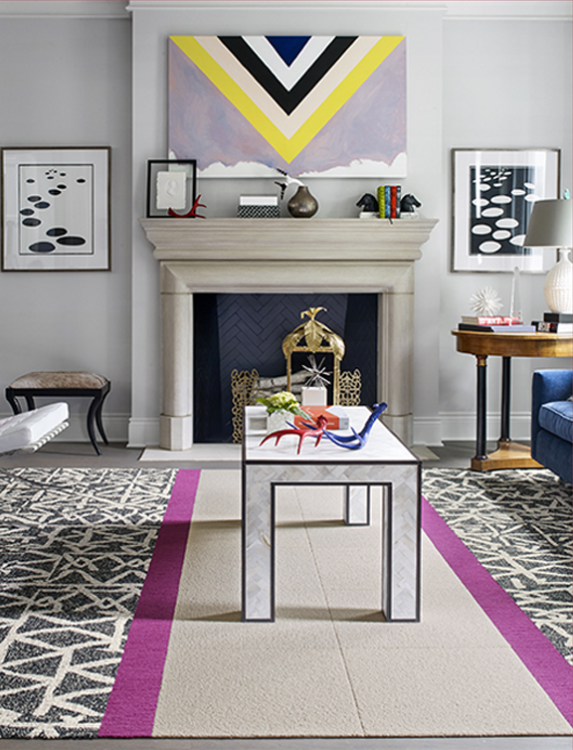 (Image credit: FLOR)
Prize: $500 gift card
Value: $500
From: FLOR
Lots of brands like to call themselves game-changers, but FLOR literally changed the flooring game: It cut the standard carpet into squares! With FLOR, you buy as many — or as few — 19.7-inch squares as you need to create an area rug, cover a room or improvise a custom shape to suit your space. And since the squares connect to each other with non-toxic adhesive stickers called FLORdots™, you can install them in a snap — no fussing with padding or gluing your floor (or your fingers together).
Does it sound like we're a bit obsessed with these carpet squares? We are: We outfitted our new Apartment Therapy HQ with FLOR rugs, and it looks fantastic!
But you don't have to take our word for it: FLOR is hooking one lucky AT reader up with a $500 gift card to spend online or in stores on its huge selection of styles, colors, shapes and textures.
FLOR is a custom alternative to traditional flooring with endless possibilities. Commitment-phobe? These squares are easy to pick up, rearrange and replace when you want a design update. And, while you're shopping smarter, you can also shop more responsibly: More than 95% of FLOR's product line is manufactured in the U.S.A., and its Return & Recycle Program turns your old FLOR into new products. We also appreciate that the company is striving to transition its entire line to 100% recycled fibers.
But, after living with FLOR in our office for a while, perhaps our favorite feature is how well it fits into daily life: We've subjected these pieces to heavy foot traffic, furniture moves and photo shoots, and they still look great. And when an inevitable spill or stain happens, we pull up the dirty square and clean it right in the sink! If only we could do the same with our desks.
How to Enter:
To enter to win a $500 FLOR gift card, fill out the form below. The giveaway begins December 8, 2015 at 10:15 am ET and ends December 18, 2015 at 12:00 ET. One winner will be chosen at random. Check out the official rules here.
See how FLOR can change your floor!
Comments have been disabled.