Win: A Year of Ridiculously Fresh Coffee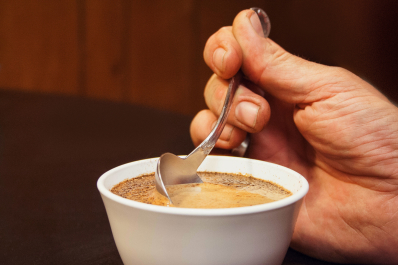 Prize: A Year of Fair Trade & Organic Coffee Delivered to Your Door

Value: Up to $650

Coffee makes the world go 'round. At least our world. So what could be better than a year of freshly roasted organic coffee, ethically sourced from the best growers around the globe? Pretty much nothing.
Boulder Organic Coffee has been sourcing and roasting the world's best coffee in Boulder, Colorado, since 1999. Devoted to creating the perfect coffee experience, their team of coffee experts hand selects the best specialty-grade Arabica beans from top 2 percent of the worldwide crop. In other words, any coffee in their selection has been through a serious vetting process, so only the best beans make it to your cup.
Boulder's selective process is also dictated by initiatives that support the well-being of growers and the environment. Only beans from organic growers with Fair Trade certification are selected, with a focus on single-origin imports from Guatemala, Mexico, Colombia, Peru, Honduras, Ethiopia and Indonesia. In addition to being organic and Fair Trade, Boulder's decaffeinated blends are made using the Swiss Water Process, a technique that uses water to remove caffeine rather than relying on chemicals.
How To Enter:
Enter to win a year of organic and fair-trade coffee delivery by visiting here! The giveaway begins June 7, 2016, at 10:15AM ET, and ends June 14, 2016, at 11:59pm.
One Grand Prize winner will be chosen at random to receive a year's supply of Boulder Organic Coffee (two 12-oz. bags delivered each month to your door) along with a Chemex Coffee Maker, Bodum burr grinder, and all the accessories you'll need to enjoy a phenomenal cup of joe.
Five runners-up will be chosen at random to receive two 12-oz. bags of coffee delivery for six months, along with a Boulder Organic Coffee ceramic mug.