Your Dream Home Is Officially Real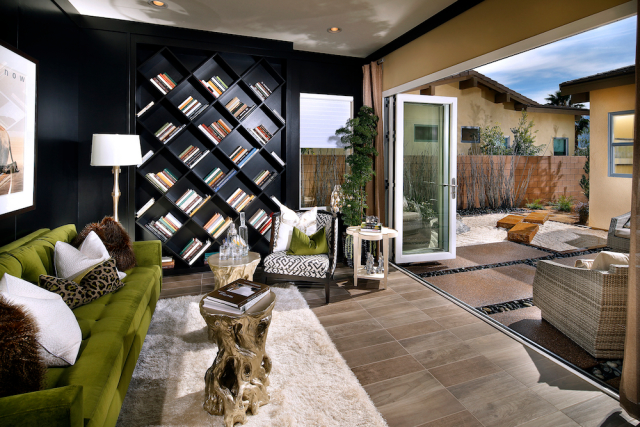 (Image credit: Beazer Homes)
Home ownership is a goal for many, but when you start listing all the steps involved in transitioning from a rental, maybe renting looks more attractive. But before you give up the dream, get to know Beazer Homes. The company has streamlined the home-ownership process, offering both quick move-in homes and the opportunity for total personalization. Finding your new home should be enjoyable and empowering; by helping you with all the nuts and bolts along the way, Beazer helps keep it that way. Let's find out how.
(Image credit: Beazer Homes)
Think of Beazer as your personal real-estate genie, bringing your dream home to life with a variety of floor plans and endless personalization options. No really, we're not kidding about the genie thing: Beazer's New Home Counselors help you envision your home and personalize the perfect floor plan. (On a faster timeline? Plenty of Beazer communities have quick-move-in homes available.)
(Image credit: Beazer Homes)
After you've chosen your utility-bill-saving, ENERGY STAR™–certified home, you get to trick it out. From spa-like bathrooms to open-plan living spaces, Beazer has Choice Plans™ that let you choose the best layout of the kitchen, secondary living space and master bedroom based on how you want to live in them, at no additional cost. And when it comes time to fill those rooms, Beazer works with top manufacturers of flooring, appliances, lighting and hardware. (Goodbye, landlord-approved white walls!) Learn more about Beazer's process directly from one of their homeowners:
But while being able to paint walls and swap fixtures is a major perk of home ownership, saving money might be our favorite. Beazer's Mortgage Choices makes lending painless by helping buyers shop with preferred lenders that compete for their business. This helps buyers find the best rate, service, and loan for their unique needs. Your mortgage could be the same as your rent—and we'll take that over getting our security deposit back any day.

Check out what Beazer can build for you.
This post is sponsored by Beazer Homes.
Thank you for supporting the brands that make Apartment Therapy possible.
Comments have been disabled.