Your Living Room Can Be Beautiful & Modern…Even If It's Small
Living rooms do a lot. They're spaces to chill alone, hang with friends, work on your laptop, binge-watch TV, read, write, meditate, practice your yoga, nap, and, you know, live. They should adapt to your life, even if your life happens in a 400-square-foot apartment. For those of us who need our furniture to pack the most possible function into the smallest possible footprint, Target's new brand Project 62® does it with beauty and aplomb.
Make Your Space Work Harder
When you're working with a room that serves more than one function, multifunctional pieces will become your heroes. Small, moveable tables can double as drink stands and laptop rests. Armless upholstery can be easily rearranged and configured to fit different floor plans. Light, airy pieces take up less physical and visual space. We set up this multi-purpose space using Project 62, a beautiful new line that applies modernist design to the small spaces of today.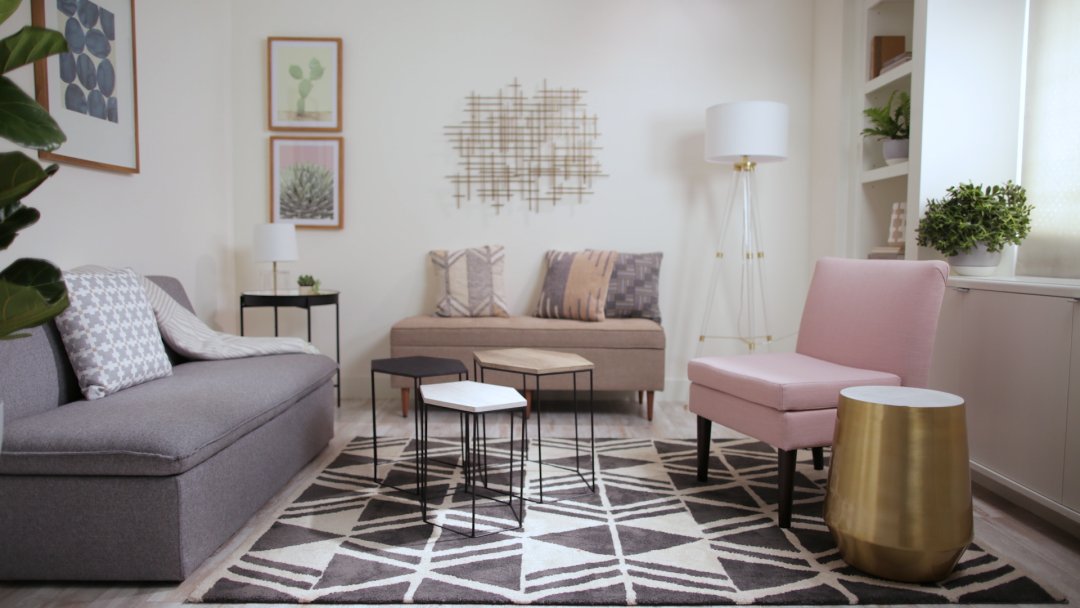 Project 62: Modern Pieces Made for Everyday Living
1962 WAS A BIG YEAR. Modernist design hit its peak and moved into homes across the country. And in Minnesota, Target was born—with the revolutionary idea to celebrate design for all. Project 62 embodies this legacy with a collection of modern pieces new and only at Target.
This post is sponsored by Target.
Thank you for supporting the brands that make Apartment Therapy possible.