This 1920s-Era Home Has a Spooky Speakeasy Hidden Beneath a Closet
We independently select these products—if you buy from one of our links, we may earn a commission. All prices were accurate at the time of publishing.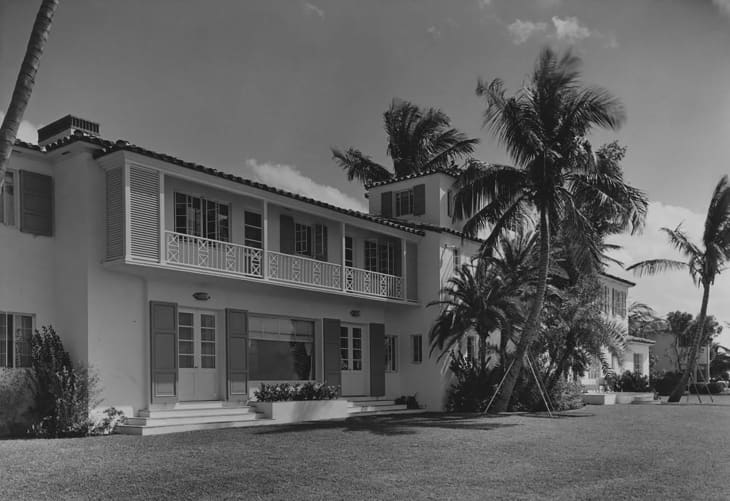 Most trap doors in first-floor rooms lead to musty crawl spaces which are used to access plumbing and electrical lines as well as the foundation of the house. But a real estate agent in Los Angeles just found a trap door that leads to something much cooler. Showing off his find in a TikTok, Jose Prats (@sellingla) took viewers on a tour of an underground 1920s speakeasy. 
Follow Topics for more like this
Follow for more stories like this
"In this house, there's a really cool surprise in this closet," Prats says in the video. "In the floor, you see there's a door here that folds up. Usually, in Spanish homes, [trap doors] are easy to find, but this one was really well hidden for a good reason. It's not just a crawlspace. It's actually what looks like a bar."
The door opens to reveal a set of slightly curved stairs that lead to a small room decorated with brick and wood paneling, as well as several wall sconces that look like they date back about a hundred years. Next to the stairs, there's a bar with shelving in the back, which must have been used to house and display various types of liquor.
"I might have just found a real speakeasy!" Prats' caption reads. "Speakeasies were a place where alcoholic beverages were illegally sold …in the United States during Prohibition (1920-33)."
Prat wrote in the comments that the plan is to investigate the space more and preserve it. Because the lightbulbs and some of the wiring look quite modern, it's likely that the prior homeowners knew the space existed and used it. So it's a real win that Prats found it in such incredible original condition.
If you find yourself moving into an old home in the near future, then be on the lookout for a hidden trap door. You may just find a piece of history beneath the floorboards.