You Can Virtually Celebrate the 19th Amendment's Anniversary at Women's Rights National Historical Park
We
independently
select these products—if you buy from one of our links, we may earn a commission. All prices were accurate at the time of publishing.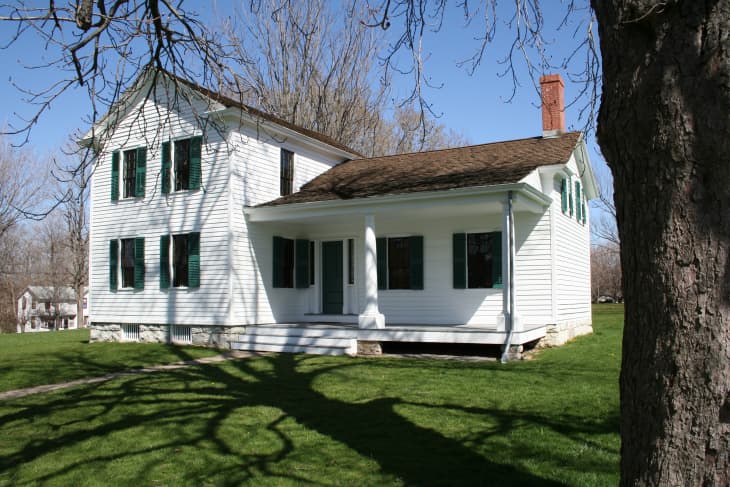 This month marks the 100-year anniversary since the 19th Amendment was added to the U.S. Constitution, a landmark victory for ensuring that citizens could no longer be denied the right to vote on the basis of sex. While there's still plenty of progress to be made, you can now dive deeper into the history of suffrage in the U.S. from the comfort of your own living room, thanks to the Women's Rights National Historical Park's free virtual education programs.
The Women's Rights National Historical Park launched Equality Weekend-Seneca Falls, a series of educational programming that commemorates the centennial anniversary in Seneca Falls, NY. "The fight for women's suffrage was a watershed moment in the fight for equality, but it was complex and interwoven with issues of civil and political inequalities for some Americans," the press release read. "The park will explore that history and its legacies held within National Parks."
Some of the highlights include: "Harriet Tubman and Suffrage," a joint effort with the Harriet Tubman National Historical Park, "Race and Gender," a conversation with Martha Jones, Ph.D., presidential professor of the Society of Black Alumni and a professor of history at Johns Hopkins University, and "Votes for Women: The Battle of the 19th Amendment," a discussion among women artists who contributed to a project of creating more than 200 pages of comics and illustrations that reflect on the fight for female suffrage.
Head over to the Women's Rights National Historic Park's Facebook page and YouTube channel, which features plenty of programming to teach Americans of all ages about the challenging history of women's right to vote in the U.S., while also setting a foundation for what work still desperately needs to be done to ensure true equality for all women voters.
Though visitors are welcomed at the park on Tuesdays and Thursdays, you can also safely attend these virtual events right from your own couch.