2020's Hottest Neighborhoods Are Concentrated in an Unexpected Spot
We
independently
select these products—if you buy from one of our links, we may earn a commission. All prices were accurate at the time of publishing.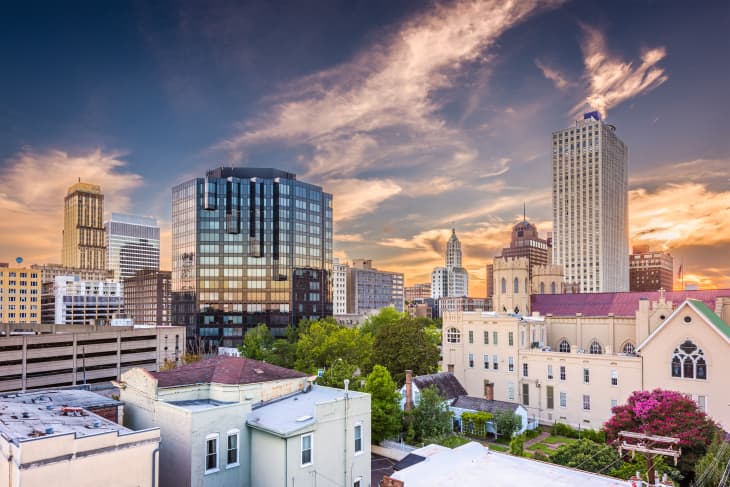 It's no secret that home prices in major cities are high—and just keep getting higher. In San Francisco, for example, the median home prices has skyrocketed to $1.7 million, so you can do some simple math to understand how expensive life without roommates would be. The other coast isn't much better either. Just to rent in Manhattan, you can expect to pay an average of more than $3,000 per month.
"Home prices have been going up since the housing recovery started in 2012, and they've reached the point where a lot of people can't afford to be in the city center anymore," explains Daryl Fairweather, Redfin's chief economist. "They still want a single-family home and access to parks and all of those good things, so they need to go outside the city center and into a metro that's more affordable than where they might currently be."
Redfin's study identified the top ten neighborhoods across the country that people are looking to move to. Translation: These neighborhoods are getting the most year-over-year pageviews on the site, even though they may not meet the most traditional definition of a trendy place to live in a city (a fact that underscores, again, the affordability crisis.) Most of the neighborhoods have an average home price of less than $500,000, and surprisingly, most of them aren't on either coast—half are in the Southeast.
"The Southeast just has a lot to offer," Fairweather says. "It's affordable. There are great beaches, mountains, and parks. It has everything that a lot of buyers want when they're buying their first home or starting a family, and that makes it really attractive."
Potential workplaces play a role, too. Fairweather notes that a couple of neighborhoods on the list are close to major company headquarters like Microsoft, BlackRock, and Volvo, so those spots are getting added interest because job opportunity is high.
These are the top 10 hottest neighborhoods for 2020, as determined by Redfin.
Willowsford, Ashburn, VA (Washington, D.C. metro)
Bal Harbour, Fort Lauderdale, FL
Wildwood, Charlotte, NC
West Arvada, CO (Denver metro)
Waverly Hills, Arlington, VA (Washington, D.C. metro)
Adamsdale, North Attleboro, MA (Providence metro)
Poplar Grove, Indianapolis, IN
West Ridge, Woodinville, WA (Seattle metro)
Raleigh, Memphis, TN
Old Town Rocklin, CA (Sacramento metro)
See the full report, which also includes up-and-coming neighborhoods to watch, here.