This Is Pantone's 2023 Color of the Year
We
independently
select these products—if you buy from one of our links, we may earn a commission. All prices were accurate at the time of publishing.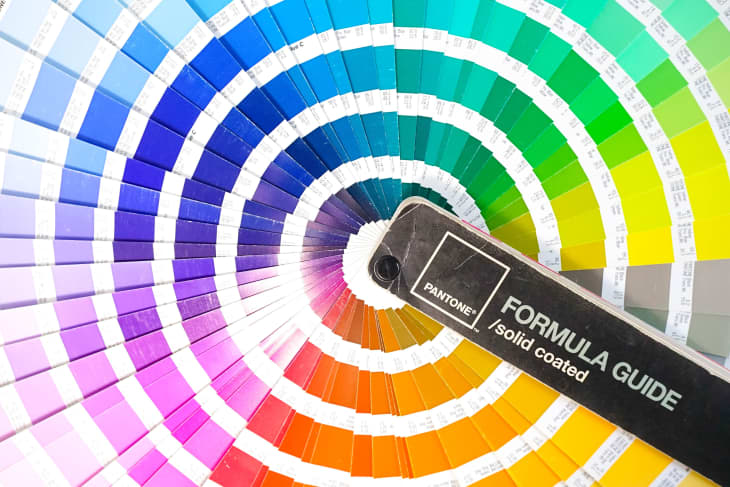 If it's not clear by now, there's no going back to what life was like before the pandemic. As the world continues to move forward in this new reality, the folks at Pantone are looking toward a hue that speaks to this new vision of the future. For 2023's Color of the Year, the experts say it's an unconventional shade for an unconventional time, and for Pantone specifically, it's a color that they haven't featured in over a decade.
Pantone's 2023 Color of the Year is 18-1750 Viva Magenta, a "brave and fearless, animated red that encourages experimentation and self-expression without restraint." The nuanced crimson is a balance between warm and cool tones that the global authority hails as "assertive but not aggressive."
Viva Magenta is not only balanced between warm and cool, but between historical and futuristic. The shade is a take on carmine red, one of the most expensive and prized natural dyes, derived from cochineal insects. "As virtual worlds become a more prominent part of our daily lives, we look to draw inspiration from  nature and what is real," said Leatrice Eiseman, Executive Director of the Pantone Color Institute. "Rooted in the primordial, PANTONE 18-1750 Viva Magenta reconnects us  to original matter. Invoking the forces of nature, it galvanizes our spirit, helping us to build our inner  strength." 
Though the hue has a footing in the future, as well. "The last few years were transformative in many ways in terms of people's sense of self, and the way well being, priorities and identity are being thought about," said Laurie Pressman, Vice President of the  Pantone Color Institute. "As a result, space has been created where we are free to explore and be  accepted for exactly who we feel we are, whether it be in a cybernetic universe, a conventional space, or  a magical blend of both. We are creating a dynamic world that encourages experimentation, one that  leverages the virtual within the physical realm and emboldens our strength and spirit to explore  groundbreaking possibilities."
Pantone and creative partner Huge collaborated with ARTECHOUSE to develop an immersive color experience, the Magentaverse, which premieres during Art Basel in Miami. The rooms feature textures and interactions that plunge attendees  into an array of visual, auditory, and tactile experiences related to Viva Magenta.
Red has been absent in Pantone's past decade-plus of selections; you have to go back to 2007 for Chili Pepper, and to 2002 for True Red. The shade, however, is a natural choice for the home space; red is often thought of as a color for kitchens due to its energetic vibe, and it's frequently one of the first choices for accents and accessories in any room. Viva Magenta's unique balance of warm and cool tones makes it an easy addition, whether you prefer neutrals, jewel tones, or brights, as depicted in the palettes above.
What do you think of Viva Magenta? Let us know in the comments!