3 Is the Magic Number When It Comes to Buying a House. Here's Why
We independently select these products—if you buy from one of our links, we may earn a commission. All prices were accurate at the time of publishing.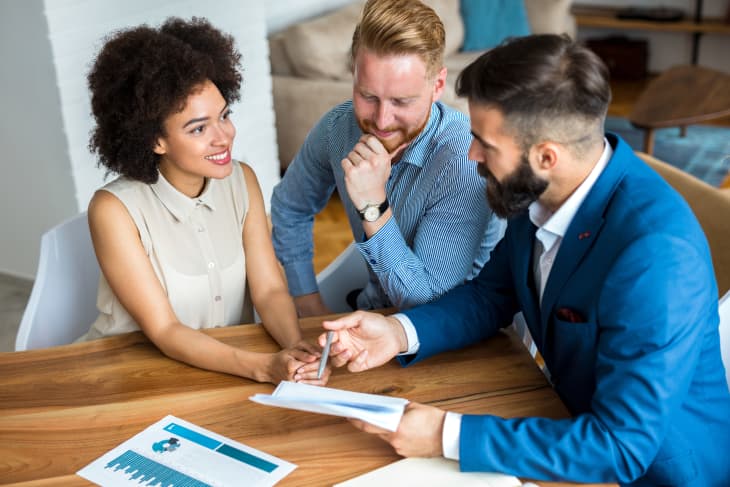 Shopping for a house (and that all-important mortgage) can be a stressful process, especially if it's your first time. But it doesn't have to be that way. Steve Sexton, financial consultant and CEO of Sexton Advisory Group, explains what you need to know before buying your first home — and why these things always seem to come in threes. 
Follow Topics for more like this
Follow for more stories like this
Review your credit reports from all 3 credit bureaus 
Lenders use three credit bureaus to determine your credit score: Equifax, TransUnion, and Experian. "It is especially important to review your credit report well in advance of getting approved for a loan," Sexton says. "If there happens to be errors on your report, it's important to get these corrected prior to getting approved for a loan." Doing so will not only make the application process go smoother, but it might help you to save money as well.  
"Review your credit report from all three credit bureaus and review for erroneous reports or errors," Sexton says. "If you spot any errors, contact your lender to ensure everything is up to date." The better your score, the lower your interest rate is likely to be, which can make all the time spent fixing errors on your report well worth your while. 
Every mortgage lender has different fees, closing costs, and criteria for the loans they offer according to Sexton, which is why it is crucial to compare rates from different lenders. "Some lenders have higher commission fees that will eat away at your budget," he says. By obtaining quotes from three different lenders you'll be sure to get the best deal, and one that won't blow your budget. 
Wait to apply for a mortgage for at least 3 months after making major financial changes
Sexton suggests getting your ducks in a row long before you apply for a mortgage, especially if you'll need to make any large purchases (like a new car) ahead of buying a new home. "It's also advisable to not make any major changes to your finances at least four months prior to applying for a loan," Sexton says. "Remember, lenders like to see consistency."
Ask yourself 3 questions before you sign on the dotted line
Before you make any offers or sign any paperwork Sexton suggests asking yourself three questions: Does it fit our needs now and in the future, can I easily afford the debt obligation, and how much maintenance or refurbishment will need to pay for once I buy the home? 
Your pre-approval is (likely) good for 3 months
You'll need to have a pre-approval prior to making any purchase offers. "That way the seller will not have to wait for you to be approved and run the risk of having to put the house back on the market if you don't qualify," says Sexton. Most pre-approvals are good for 90 days, which means you'll have plenty of time to shop around for the perfect home once you receive yours.