Here's How One TikToker Turned Thrifted 3-Ring Binders into Art
We independently select these products—if you buy from one of our links, we may earn a commission. All prices were accurate at the time of publishing.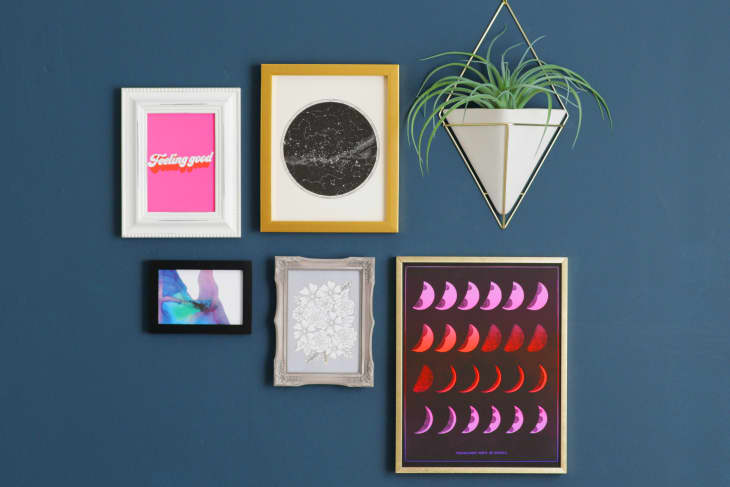 Three-ring binders aren't just for high school anymore. One TikToker was challenged to upcycle a classic three-ring binder into something you'd actually want to put on display in your house, and the DIY she came up with is so simple yet so effective, you'd never know that the binder housed chemistry notes in its past life — or that it's even a binder in the first place.
Follow Topics for more like this
Follow for more stories like this
Sarah Teresinski, the creator behind the @redeux_style TikTok account, is a wizard at upcycling pretty much anything she can get her hands on. And although flipping a three-ring binder seemed like a challenge, she nailed the finished product. First, she removed the three-ring metal mechanism from the center of the binder (which she'll use in another upcycle later on).
"We're going to combine these two binders into one long piece to kind of make a really cool tapestry of artwork," Teresinski said in her video. She pulled a few images from a Gustav Klimt coffee table book and then cut them down to a size that easily slips into the front, spine, and back pockets on the front of the binders.
Using some double-sided mounting tape, she then hung the two binders flat on the wall to create this really interesting art piece. "It's like a cool little collage," Teresinski said. "I didn't need any frames. It's just the binder itself. And the great thing about it is if I want to change the artwork out, all I have to do is slide those pages out and I can slide something [else] in."
The final product shouldn't look this good, but it does! And what did Teresinski do with the metal clips? She used one as a curling iron hanger in her bathroom cabinet and worked the other into a clever key hanger.
You'll never look at three-ring binders the same way again.