We Gave DIYers $50 to Transform a Mystery Object—and the Results Will Delight You
We independently select these products—if you buy from one of our links, we may earn a commission. All prices were accurate at the time of publishing.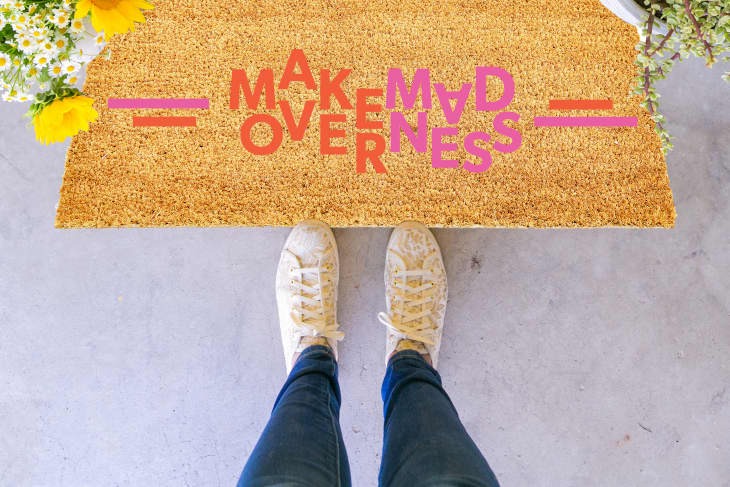 We're going mad for makeovers this month! From home makeovers to smart DIYs to brackets, check out all of our Makeover Madness content here.
We love a good before and after at Apartment Therapy: grungy kitchens made brand-new, bland bedrooms turned bold, dated living rooms brought into this century (and then some). But those are big projects, involving lots of time, energy, and—of course—money. And while there's no doubting the impact of a project of that scale, here's a secret: Little redos can be just as satisfying, with a lot less work and a lot less money. So when it came time to plan our Makeover Madness month, we knew we wanted to give small DIYs some love—furniture glow-ups, the accessory transformations, all of it.
We decided to throw a challenge to some of our favorite DIYers across the web, including Chelsea Foy of Lovely Indeed, Wendy Lau of The Kwendy Home, Ashley Basnight of Handmade Haven and NBC's Making It, Meegan Buschor of Mia Interiors, and Ursula Carmona of Home Made by Carmona. These DIYers would be tasked with redoing a small item at a small price point—$50, to be exact. But! Because we like surprises, we gave the challenge a twist: Our intrepid DIYers wouldn't get to choose the item they'd be redoing. Instead, we'd mail them a surprise package featuring a mystery item from IKEA, Target, Dollar Tree, Goodwill, and even our office's prop closet, and they'd have to figure out how to give it a stylish new look.
We gave each DIYer $50 to spend on materials, asked them to film themselves along the way so we could see the full process, and then waited to see what clever ideas our DIYers would produce. What kind of potential did they see in their surprise item? What kinds of materials and planning did they need? And, most importantly, what did the after look like?!
We'll be bringing their seriously impressive projects to you each Wednesday this month.
Here's the first, from Chelsea Foy of Lovely Indeed. We shipped her a plain Target doormat (just $18.99 on sale) and sat back to see what she'd create. The only rules? She needed to keep her materials under our $50 budget. Other than that, she could go wild.
Chelsea took a look at the brown rectangular doormat and knew it was destined for better (and more colorful!) things. Using a box cutter, she sliced it into a new shape. She then used masking tape to create a colorful pattern that she filled in using $30 worth of spray paint in five different colors. She picked candy-toned hues like minty green and robin's egg blue, and reversed the classic ROYGBIV order.
Want to see the colorful and totally doable results? Watch the video above to follow along with Chelsea and see what mystery awaits!