4 Questions Agents Ask Other Agents When House-Hunting for Themselves
We
independently
select these products—if you buy from one of our links, we may earn a commission. All prices were accurate at the time of publishing.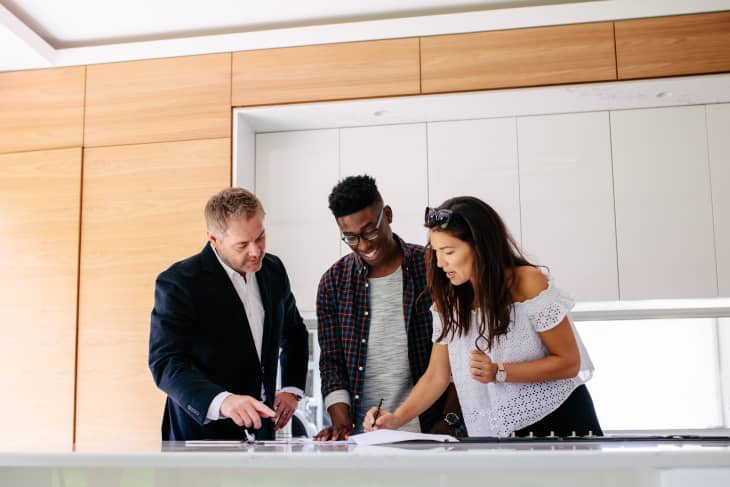 Real estate agents are perceptive. They're trained to ask an array of thoughtful questions that most homebuyers may not think about when purchasing property — questions requiring insightful answers that can curtail costly mistakes. So what are the top items on a real estate agent's list when she's shopping for her own home? And what makes these questions important, especially in a seller's market?
I got the inside scoop on what homebuyers should be asking to help them avoid surprises, ensure their comfort and happiness in their new home, and help protect their investment in the years to come.
"Why is the owner selling?"
Buyers should be acutely aware of the potential risks associated with their purchase, says Rachel King, a licensed associate real estate broker at Serhant on Long Island. For example, are the owners selling because they're tired of dealing with super-high property taxes?

When homebuyers are considering a purchase of an apartment, townhome, or condo, learning more about everything from noisy neighbors to yappy dogs will help them find out if they'll be able to work from home or enjoy quiet nights for sleep, says Adie Kriegstein, a Manhattan-based real estate agent at Compass. "I exercise at home now and I do workouts on the trampoline, so I want to know if you can hear anything between floors," she explains. "As such though, I ask what's separating the floors, not if they can hear between units. Poured concrete is the answer I want: Not only so I don't bother my neighbors, but also because I am a poor sleeper and the quieter, the better."
"What renovations have been done during the seller's time of ownership?"
King says she'll ask about what changes the seller has made and any potential permitting or safety issues that haven't been addressed, such as missing carbon monoxide detectors. 
Gabriela Pellegrini, a Miami-based Realtor associate with Brown Harris Stevens recommends inquiring about having a comprehensive inspection of the property to uncover any hidden issues or potential maintenance costs. "Buyers might not be aware of the significance of this step, but real estate agents emphasize it because it helps avoid purchasing a property with hidden structural, plumbing, or electrical problems," she says. "A thorough inspection provides buyers with a clear understanding of the property's current condition and potential future expenses, allowing them to negotiate repairs or price adjustments before finalizing the purchase."
"Aside from price, what terms are most important to the sellers?"
King says she'll ask about what offers the seller is considering, if they're at the full asking price, and if there are any cash offers. 

While buyers often assume a transaction hinges on price and other visible factors, she points out that it's vital to discern the seller's motivations and consider additional offer terms that might enhance the deal's appeal, especially in a competitive market. "Numerous other elements can influence a purchase," she says. "Essentially, it's a nuanced interplay of risk, price, and terms."
"Tell me more about the neighborhood and its zoning regulations." 
Agents know to ask about zoning and zoning regulations because this is important information for resale purposes, says Susan Tripi, a Realtor with Keller Williams Boston Northwest. "Questions about zoning help to determine if any potential changes to the neighborhood may arise, or are in the works, such as new commercial developments or infrastructure projects that could impact the property's value down the road," she explains.

In addition to learning more about zoning changes that can affect property values and the overall desirability of the area, Pellegrini says real estate agents often ask buyers about their lifestyle preferences and future plans to ensure that the neighborhood aligns with their needs. "Buyers might not naturally think to ask about this, but it's crucial because the neighborhood's amenities, such as parks, shopping centers, restaurants, and public transportation options can significantly impact daily life," she says.