These AI-Generated Takes on Classic Movie Posters Are Out of the Box
We
independently
select these products—if you buy from one of our links, we may earn a commission. All prices were accurate at the time of publishing.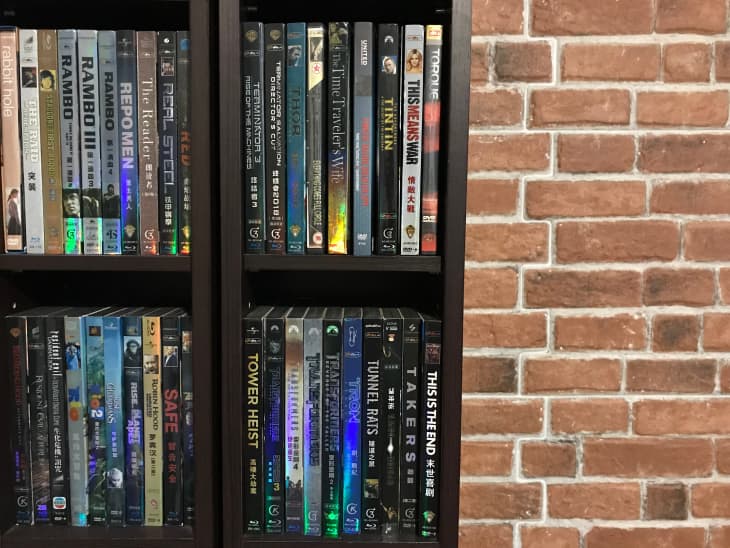 In a project called ROBOMOJI, artist Vincenzi has been using artificial intelligence (AI) to reimagine movie posters of classic cinematic masterpieces to explore AI's relationship to art and culture. And the results, though beautiful, are also kind of scary.
To come up with these art pieces, Vincenzi inputs a series of prompts and descriptions about a film's visuals, titles, and premise into the AI software. The AI then produces a visual output, something Vincenzi calls "a cultural feedback loop," and Vincenzi rearranges them into the classic movie poster format.
Vincenzi is hoping to answer his own question with the ROBOMOJO project: "Is AI the end of art as we know it? [And] how would AI decipher humanity's cultural past, let alone construct our cultural future?"
New AI programs like DALL-E can help artists either supplement their work or present concepts before actually creating the artwork. But can AI replicate the humanness that goes into these artworks? And when given a specific prompt, how does an emotionless computer process an emotion-filled idea or story?
The majority of Vincenzi's AI-supplemented artwork is definitely comedic, somewhat unsettling, and will maybe ease some worries about AI taking over the art world. But still, the aspects of these films that the AI gets right are pretty impressive and show that artificial intelligence programs can be a useful tool for creatives in both Hollywood and beyond moving forward.