The $4 Aldi Dessert I Bring to Every Single Party I'm Invited To
We independently select these products—if you buy from one of our links, we may earn a commission. All prices were accurate at the time of publishing.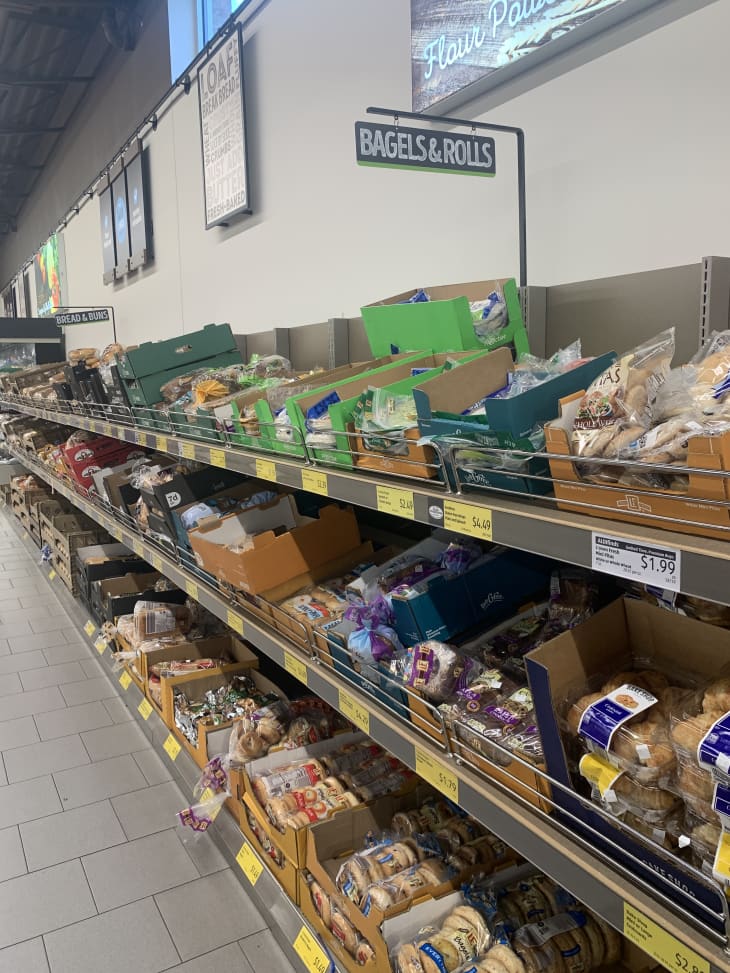 For the first time in two years, invitations to dinner with friends seem to outnumber the shows in my Netflix queue. I'm the first to admit that I'm a bit rusty when it comes to hosting these days, and I can only assume others are too. That's why I am committed to contributing to the culinary portion of every celebration (no matter how small!). Lately, I've been offering to bring dessert because, well, I'm a big fan of baked goods and, also, I have a secret shortcut up my sleeve. One of my very favorite desserts is a store-bought treat that costs just $4. What is the secret sweet I've found? Aldi's Dutch Apple Pie, of course!
Last holiday season I tasted my way through Aldi's pies, and I was completely blown away by this streusel-topped sweet. Thankfully, apple pie knows no season and is just as welcome on a table in July as it is in November. Sure, you can buy apple pies year-round in the freezer case and bakery departments of most major grocery stores, but Aldi's Dutch Apple Pie is super special.
Bake Shop Bakery Dutch Apple Pie, $3.49 for 24 ounces
It all starts with the crust. While many other store-bought pies have a pale, soft pastry crust, Aldi's crust is golden, flaky, and buttery. The streusel topping sets this pie apart from other pre-made pies as well. This streusel, tumbled on top of the fruit filling, has contrasting crumb sizes with a cinnamon sugar flavor that could certainly pass for homemade. And there's the filling; the part of pre-made pies that often prevents me from falling head over fork at first bite. Aldi's apple filling is packed with sweet and warmly spiced crisp-tender apples. It's magical and it's the closest I've ever tasted to a homemade slice.
There's an easy way to make it look (more) homemade too: Remove the dessert from its clamshell packaging and slide the pie tin into a pretty ceramic dish — we eat with our eyes first, after all. You can take things a step further by grating fresh nutmeg over the crumble topping; it adds another layer of spice and warmth the the pie. If there's time, slide the pie into a warm oven at the host's home to awaken the apple's aromas. For the finishing touch, top with a scoop of vanilla ice cream, because pie is always better when served à la mode!
Do you have a store-bought dessert you bring to everything? Tell us in the comments below!