Zach Braff Returns to TV in a Show Based on a Podcast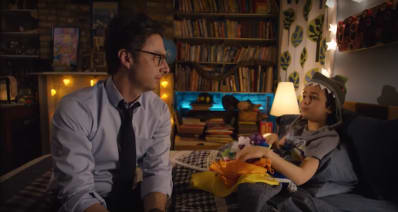 (Image credit: ABC)
It's almost time for mid-season replacements, that wonderful time of year when all the second-string sitcoms sub in for the ones that got cancelled already. Over at ABC, they're taking a chance on Alex, Inc., a show based on a podcast.
The whole thing may sound very meta, but get used to the small screen borrowing from its increasingly popular audible cousin. After all, 2 Dope Queens just landed a series of HBO specials.
Alex, Inc. is based on the first season of StartUp, which was in turn the first podcast under the umbrella of Gimlet Media, co-founded by Alex Blumberg. Blumberg hosted season one of StartUp, which was about him launching Gimlet Media. Again, super meta! Alex, Inc. features Zach Braff as an Alex Blumberg-type character.
"This is all very surreal and exciting and weird," Blumberg said on a short episode of StartUp last week, announcing the arrival of the show's trailer.
Speaking of the trailer, it's out now, and gives a nearly three-minute peek into what the show will be like. Braff's character keeps an audio diary, which is a good storytelling device to mirror Blumberg's recorded interviews for StartUp. In the preview, we see Braff's character quitting his radio host job to own his own podcast company, and we see what his family life is like. Overall, it looks pretty lighthearted and sweet, and I love that they cast Tiya Sircar as his wife, since she is excellent on The Good Place.
I love Gimlet Media's shows, and StartUp is super engaging even if you think you're not interested in creating your own company someday. Braff's work has been hit or miss lately, but he had a spectacular episode arc on BoJack Horseman last year. I have high hopes for Alex, Inc., the first episode of which comes out on March 28.