You Can Use Your Old Amazon Boxes to Give Back to Charity — Here's How
We
independently
select these products—if you buy from one of our links, we may earn a commission. All prices were accurate at the time of publishing.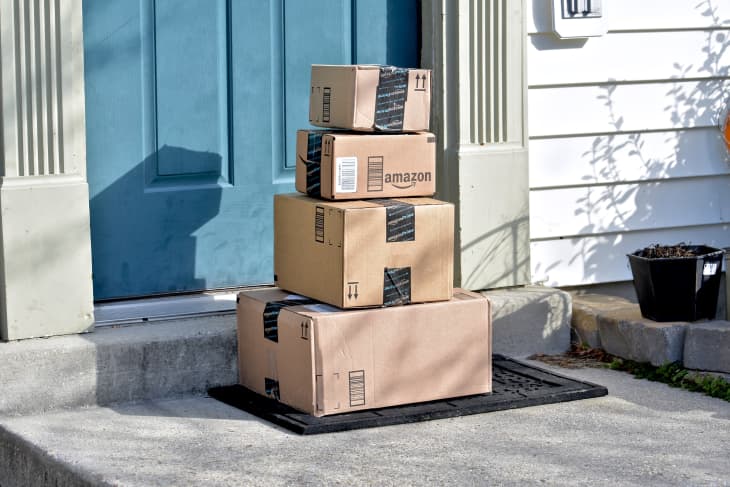 If you feel guilty about all those Amazon boxes you've accumulated, here's a hack that will not only help the environment, but also help others in need.
According to TikTok user @caseyyisfetchh, instead of discarding your Amazon boxes, you can fill them with belongings you no longer need or want, then have the items shipped to charity for free. The program is a partnership between Amazon and non-profit organization Give Back Box, and it's easy to join. Here's how:
Empty your cardboard box, then fill it with donations like clothes, jewelry, toys, books, blankets and towels, small electronics, and home décor.
Go to GiveBackBox.com and print your free shipping label.
Drop off the box at a UPS or a U.S. Postal Service. You can also schedule a free pickup. Give Back Box will then take the package to a local charity where your donations will be sold, with the proceeds funding community-based programs.
A few things to remember: The maximum weight allowed is 70 pounds per box. No need to limit yourself to Amazon boxes too; any cardboard box will be accepted. 
Also, you're encouraged to be generous. "The better the quality of your donations, the more people you can help," wrote Give Back Box.
There are multiple benefits to the program: You'll declutter your home after putting the task off for so long; you'll reduce waste that goes into landfills; and of course, you'll help out those in need.
"You could be changing the world," said @caseyyisfetchh. "You could be making a difference."
Since 2012, Give Back Box has shipped and recycled over a million boxes, resulting in over 19 million pieces of clothing diverted from landfills. With about 100 billion boxes manufactured in America alone each year, the hope is that more consumers will participate in the effort.
You can learn more about Give Back Box here.