Ashley Tisdale's Bedroom Lighting Is a Timeless Statement Piece
We independently select these products—if you buy from one of our links, we may earn a commission. All prices were accurate at the time of publishing.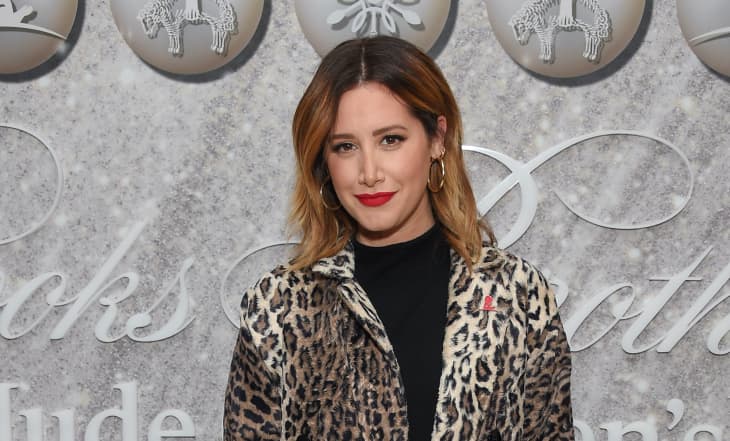 Since moving to her new home late last year, Ashley Tisdale has shared snippets of her finished decor on Instagram. Tisdale, who owns and operates her own design firm, Frenshe Interiors, recently posted a photo of her completed bedroom — and she's brought the iconic paper lamp back in a huge way. 
Of course, when something has been around as long as the paper lantern, it doesn't really go away and come back. Paper lanterns are documented as being used as far back as the Han Dynasty circa 206 B.C. But they had a big boom back in the early 2000s, and according to Tisdale, the next wave of paper lantern love has arrived.
Follow Topics for more like this
Follow for more stories like this
Tisdale's giant paper lantern lighting fixture is a piece from the 20th-century sculptor and lighting designer Isamu Noguchi. Noguchi began crafting these paper lanterns in the 1950s after visiting Gifu, Japan, a town known for its manufacture of traditional lanterns. Noguchi produced many lanterns in the traditional style, which he called Akari, a word that means both "light," as in illumination and "light," as in weightlessness.
His designs are now made and sold through the Isamu Noguchi Museum, and it looks like Tisdale may have the Akari 100D, a huge lantern that measures nearly 40 inches in diameter.
And it looks like Tisdale has another Noguchi lantern in the corner of her living room, too. This is a freestanding floor lamp called the Akari UF4-L8.
Noguchi reproduction lanterns come in all different shapes, sizes, and price ranges, so you can bring a high-quality heirloom paper lantern back into your aesthetic, too. 
Having been around for thousands of years, paper lanterns never really go out of style. But as Tisdale says, it's "a vibe."