5 Things Your Real Estate Agent Should Never, Ever Tell You To Do
We
independently
select these products—if you buy from one of our links, we may earn a commission. All prices were accurate at the time of publishing.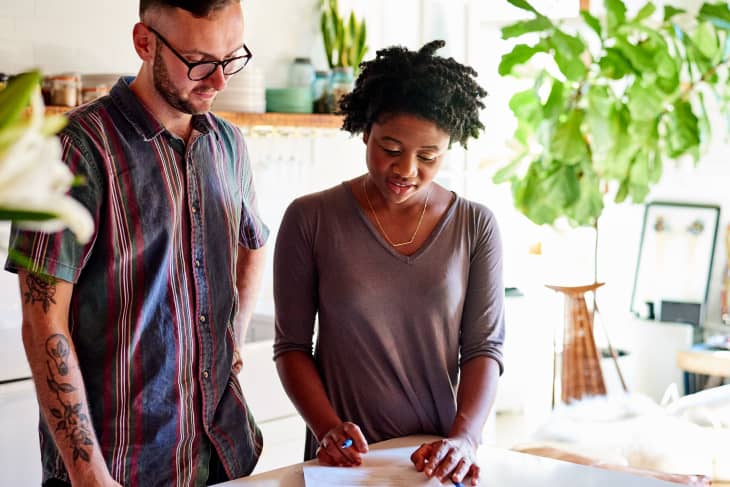 A good real estate agent is worth their weight in gold (or at least in commission!). It's natural to depend on your agent to give you advice throughout the selling or homebuying process. That being said, not every directive is a sound one.
Bad advice from your agent can cost you more than just money and stress—you could also end up in legal trouble. Here are five things that your agent should never, ever tell you to do from a legal standpoint. If your agent encourages you to make any of these less-than-smart moves, it's time to move on and find someone who truly has your best interest in mind.
Once the ink is dry on a deal, you should stick to it. If you back out as the seller, you leave yourself vulnerable to a lawsuit from the buyer, according to Scott Royal Smith, founder and CEO of Austin, Texas-based Royal Legal Solutions. He adds that if the seller wins the suit, they can foreclose on the property.
Skip disclosing problems with a property
As a seller, it's tempting to gloss over problems with your home that might not be immediately visible to a potential buyer. But when it comes to disclosing information that could affect their decision and offer price, err on the side of caution, says Smith. 
Opting to leave out a problematic detail might snag you—and thus your agent—more money, but it's not worth the risk. Take the same advice you hear from officiants at weddings: "Speak now or forever hold your peace."
When in doubt about any issues with disclosures, Smith advises that the client move the property to a limited liability company (LLC), which will reduce the burden on the individual should a suit be brought forth.
Advertise maintenance based on credits and/or abatements
When it comes time to put your house on the market, every aspect of the listing is crafted with a singular goal: to sell the property. There's a difference between casting your home in the best light possible and fudging the details, however.
One area where you don't want to be accused of false advertising? Maintenance costs. If you advertise the maintenance as lower than it really is based on potential credits and/or abatements, that's not telling the whole story, and can be considered a lie by omission. 
According to Andrew Luftig, Esq., a partner at New York City-based Chaves Perlowtiz Luftig LLP, transparency is key—from the listing phase right through to your closing date.
"In our industry, managing expectations is half the battle," says Luftig. "Being forthcoming can really help streamline the process and guarantee happy clients."
Refuse to sell based on discrimination
It goes without saying that refusing to sell to a buyer based on discrimination is unethical—and horrible—but it's also illegal, cautions Mark A. Hakim of SSRGA LLP in New York City. The Fair Housing Act, Title VIII of the Civil Rights Act of 1968, prohibits housing discrimination by both real estate firms and homeowners and forbids them from refusing to lease or sell property based on race, religion, gender, color, or national origin. If a buyer feels they were discriminated against, they could sue for monetary losses as well as attorney's fees, court costs, and even punitive damages.
This is just another reason why it's absolutely essential that you trust your agent, because you could end up on the hook for their bad behavior.
"Remember, the agent/broker is your legal agent, and their actions could be attributable to you," says Hakim.
If a broker says you don't need a lawyer, that's a red flag, says Hakim. They both have completely different qualifications, and there's a reason both professionals are needed for a real estate transaction.
"Just as real estate attorneys do not give tax advice, real estate brokers and agents should not give legal advice," says Luftig. "There are different variables a buyer and seller need to consider when acquiring or disposing of residential real estate property, and each transaction requires a team."