Barbie Dreamhouse Is Celebrating 60 Years By Teaming Up with Habitat for Humanity
We independently select these products—if you buy from one of our links, we may earn a commission. All prices were accurate at the time of publishing.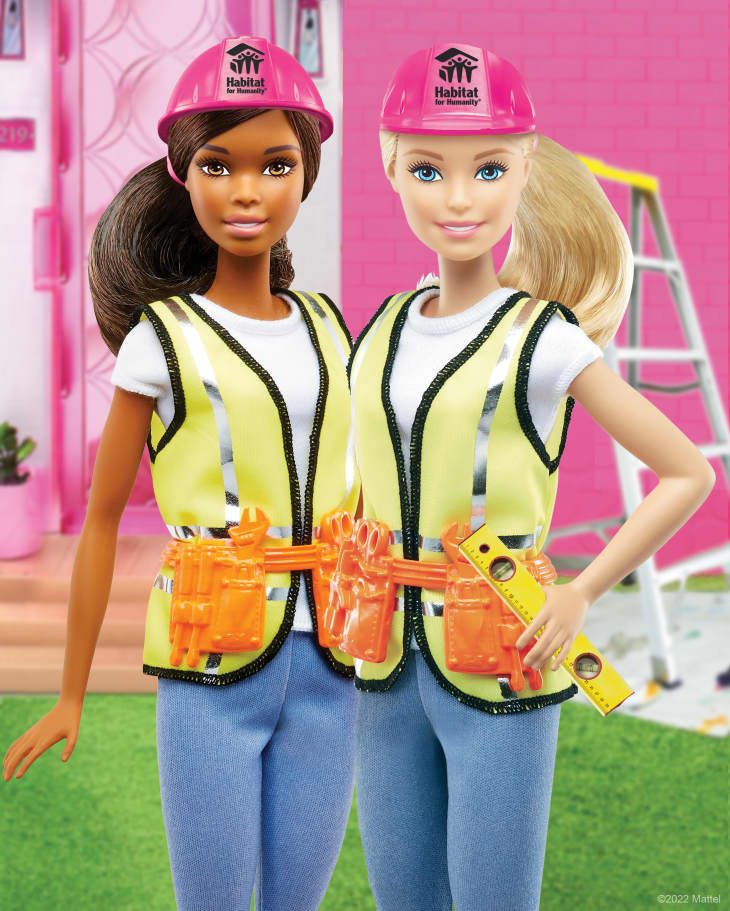 When it comes to iconic dream homes, few are more ubiquitous than the Barbie Dreamhouse, which is celebrating its 60th anniversary this year. Although Barbie's pad has undergone many renovations and revamps over the years to reflect changes in popular architectural and interior design trends, Mattel is marking the 60th anniversary with a year-long collaboration with Habitat for Humanity International — not only will Barbie don her construction gear, but she'll also help support those in need of safe and affordable shelter.
Follow Topics for more like this
Follow for more stories like this
In a press release announcing the news, Mattel shared that Barbie is planning to give back to communities around the world in a big way throughout the year in an ongoing effort to support children and families in multiple countries. spearheading 60 home projects to help families in need of safe, decent, and budget-friendly housing around the world, including new construction, home preservation, and neighborhood revitalization.
Barbie will fund projects in countries including Canada, Poland, and Brazil, and will also help a local family by supporting the construction of a new home in South Los Angeles. Additional projects between both organizations will include helping with critical home repairs, playhouse builds, and contributing to Habitat's Women Build program, which has empowered women volunteers to help learn critical skills and trades in construction since 1991. Mattel employees will have the opportunity to volunteer with Habitat for Humanity of Greater Los Angeles (Habitat LA) on local builds throughout 2022, including a new home that will be built in Los Angeles near Mattel's global headquarters.
"The only thing as iconic as Barbie is her Dreamhouse, a spectacular home that allows kids to immerse themselves in Barbie's world, and gives them the room to dream," said Lisa McKnight, Senior Vice President and Global Head of Barbie and Dolls, Mattel, in a statement. "Through our collaboration with Habitat for Humanity, we mark 60 years of our Dreamhouse by supporting families around the world, giving their dreams a home."
The collaboration shows how far Barbie and her signature home have become, given that back in 1962 when the Barbie Dreamhouse was first released, women weren't even allowed to open their own bank accounts. Back then, only 0.1 percent of young women were independent homeowners. To reflect how far things have come, the Urban Institute notes that between 1990 and 2019, the share of households headed by single women increased from 17.6 percent to 22.6 percent. Of course, here's hoping that it won't take six more decades for that number to increase again.
Just as home trends have evolved, Barbie and her iconic Dreamhouse have, too, but the famous toy mansion is as popular with kids as ever. In fact, Mattel sells one Barbie Dreamhouse every minute. In 2021, it was the top-selling item in the U.S. dolls category, proving that when it comes to finding your dream house, the Barbie Dreamhouse still reigns supreme.