Before & After: Small, Budget-Friendly Changes Transform a Boring Living Room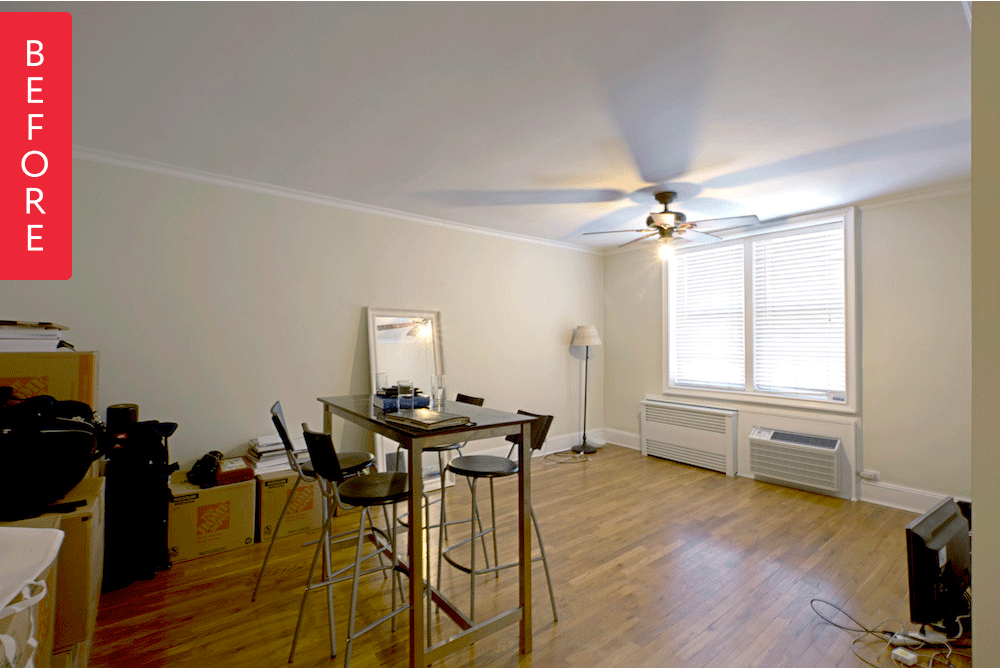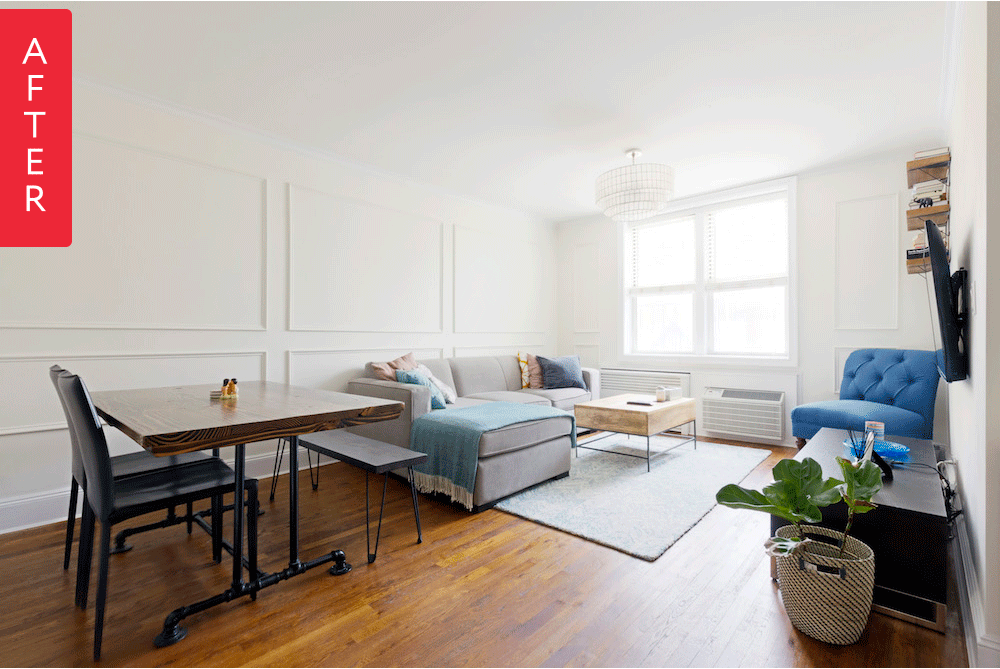 Every New Yorker dreams of living in a beautiful pre-war building with beautiful pre-war details, but sometimes the reality is less exciting. Hari and Kaity loved a lot of things about their one-bedroom apartment in Brooklyn, but the living room was a bit, well, dull. So they set about making a few changes — small, budget-friendly upgrades that nevertheless made a big difference.
Just four changes transformed this living room from drab to fab, and they're all things you could easily replicate on a budget.
1. Hari and Kaity's team sanded the wood floors, removing nicks and bringing out the rich, warm texture of the wood. They then re-stained the floor in a more classic shade, with a bit less yellow to it.
2. The whole room was painted white — a big improvement over the previous indifferent beige. Now it looks a lot brighter, without losing its warmth.
3. Hari and Kaity originally wanted to add wainscoting to give the living room a little more character, but decided they would rather not spend the money. Instead, they opted for inexpensive picture frame moldings, which, arranged in 'panels' on the wall, mimic the look of wainscoting at a much lower price.
4. The old ceiling fan was replaced with a much more design-friendly fixture, which adds more style to the space.
So there you have it — a whole-room transformation that could easily be accomplished in a couple of weekends. It's proof that even small changes make a big difference — and that run-of-the-mill spaces become exciting if you're willing to see the potential.
Hari and Kaity found their contractor, Jamal, on Sweeten, a free online resource that connects homeowners with local design and construction experts for renovations. You can read more about the project, see more photos, and find sources on the Sweeten blog.