Before & After: Lucy's White to Wow! Bedroom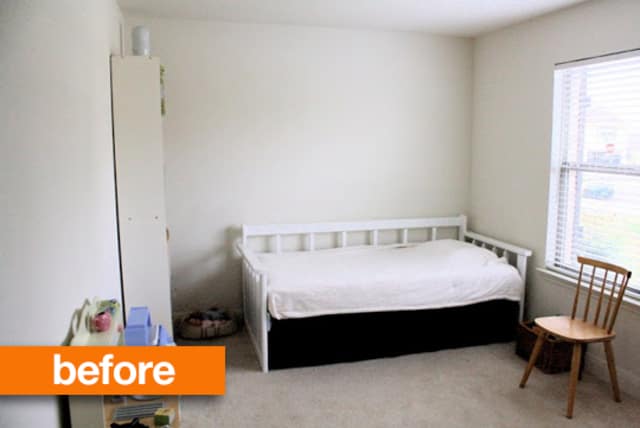 Dana of MADE wanted to spice up her daughter Lucy's boring bedroom. Living in the suburbs in a "cookie cutter" home, the space was seriously lacking in character and personality. With paint, accessories, and a lot of creativity, this room went from white to wow!
I love that Dana didn't make any big purchases (furniture, an area rug, or curtains) to totally transform the space. The biggest changes were a very creative coat of paint and a few fun DIY projects. Just goes to show that you don't have to spend a lot to make your little one's room beautiful and unique. You can see more before and after photos of the space here, and visit Dana's blog, MADE for more inspiration and ideas.
Thank you Dana!
(Images: Dana/MADE)
Re-edited from a post originally published 10.11.2013 - NT