Behr's 2023 Color of the Year Is Here, and it's All About Chill Vibes
We
independently
select these products—if you buy from one of our links, we may earn a commission. All prices were accurate at the time of publishing.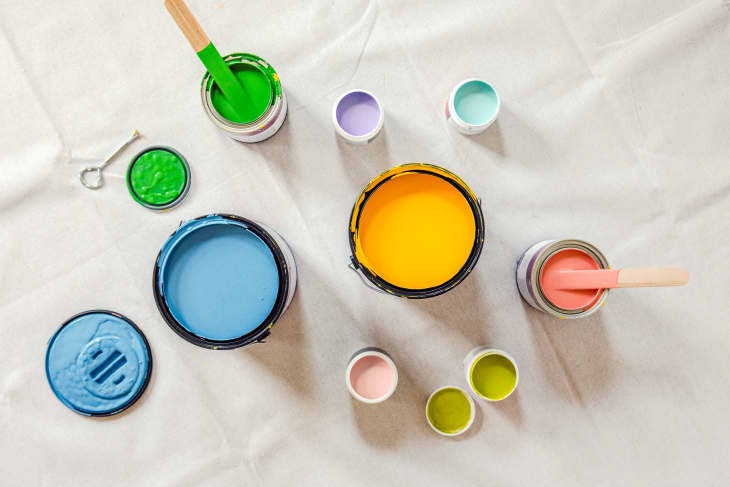 It's here, it's here! September brings with it a slew of Color of the Year announcements in advance of the New Year, and today's comes from Behr. For 2023, Behr just announced that its Color of the Year is Blank Canvas (DC-003), an off-white with complex undertones of brown and gray to make it a true neutral. Blank Canvas is inspired by the growing wellness movement, designed to evoke feelings of welcoming and relaxation.
Unlike previous Colors of the Year, which have been pulled from existing Behr shades, this one is a brand-new creation, and was released as part of its new Designer Collection. (The 30-color collection is comprised of whites, neutrals, and accent colors chosen by designers for their versatility and usability.)
This year, Behr was looking for a color that reflected a feeling of well-being and relaxation, says Erika Woelfel, Behr's vice president of color and creative services. After years of uncertainty, they were looking for a way to reflect a sense of renewal. "White is the perfect color for starting fresh," Woelfel says. "It's restorative."
Starting fresh is something that's on a lot of peoples' minds lately, with Behr reporting that 75 percent of homeowners have updated their spaces in the past year. And while maximalism is still alive and well, a lot of those homeowners — 92 percent, according to Behr — use their home as a space to unwind and want their surroundings to reflect that.
Blank Canvas has just enough brown and gray to take it into the off-white category — but unlike other creamy tones, it doesn't contain any yellow. That prevents it from looking dingy, even when paired with other neutrals.
"We're looking at this as an updated white," Woelfel says. "The complex formula is meant to feel elevated, but still really restorative."
This shade of white complements a wide range of color schemes, adds Sarah Fishburne, director of trend and design at Home Depot. Because of its neutral undertones, it works equally well with pastels as it does with rich greens, blues, and purples; and because it's slightly off-white, it plays well with black, too, in a way that feels relaxed and not stark.
In terms of versatility, it's hard to beat a neutral. That's true of Blank Canvas, which looks just as at home on walls — in bedrooms, bathrooms, living rooms, kitchens, and more — as it does furniture, built-ins, and even siding. As with all other Behr colors, Blank Canvas is available exclusively at Home Depot stores nationwide in any of Behr's paint formulations.