Disney Parks Have a Very Specific Smell—And You Can Bring it Home
We independently select these products—if you buy from one of our links, we may earn a commission. All prices were accurate at the time of publishing.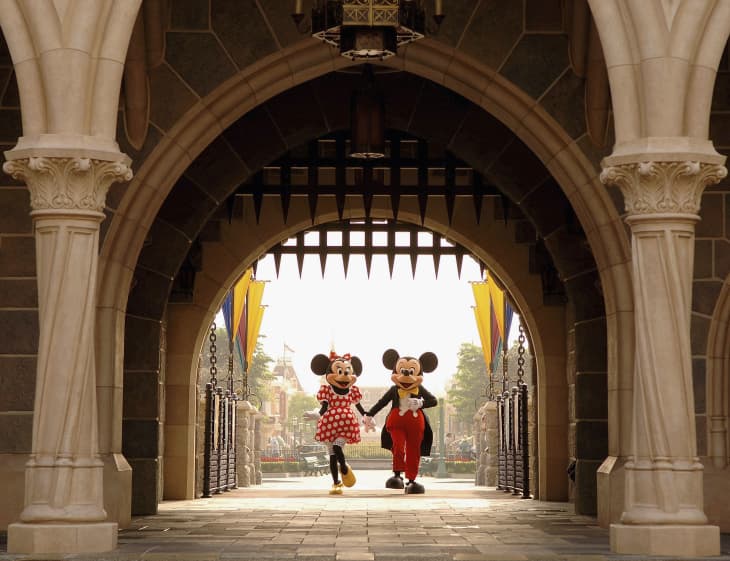 Want to make your Disney vacation last forever? Try smelling it.
It turns out that smell plays a vital role in how memories are created, and the brilliant minds behind the Disney Imagineering teams know this. They create unique blends of scents that they use like sensory fingerprints for different areas and attractions within the Disney parks, giving you plenty of opportunities to experience unforgettable aromas that will remind you of your amazing vacation.
The key element that the Imagineers are working with is the olfactory sense. When the body processes information from your five senses, the bits of information get passed through parts of the brain as a way to identify and categorize what it is you're sensing—like peanut flavor, bright sunlight, or rough tree bark, for example. But smells uniquely pass through a part of the brain that no other sense does: the olfactory bulb, which is attached to the amygdala and the hippocampus, the areas of the brain where emotions and memory are born. This extra pit-stop may be why we have such strong emotional responses to smells.
Disney Imagineers take advantage of this intense connection to build scent profiles for different rides, attractions, and shops throughout the parks—from specific rides like The Haunted Mansion, to whipped pineapple topping from Main Street, to the lobby of the Grand Floridian hotel—that help make your vacation memories indelible. The scents are piped into the parks by a device called the Smellitizer (patented by Imagineer Bob McCarthy).
So, if you want to bring Disney home with you, you just have to find a way to smell it again. And that's where Etsy comes in. Etsy sellers have been creating and selling Disney-themed scented candles, oils, and sprays for a while now. You can find almost any scent that will take you right back to your favorite vacation moments.
Here are a few Disney inspired scents you can get on Etsy right now:
Lots of Etsy sellers call this one Pirate Water. This scent will bring you right back to the Pirates of the Caribbean ride for a swashbuckling good time.
From this Dole Whip-inspired scent, to gooey chocolate chip cookies, and so much more, there are so many candles that evoke the magical treats you'll find at Disney parks.
Talk about a fun scent to bring out during Halloween or on a crisp fall evening. Make your house smell exactly like the spookiest ride at Disney, The Haunted Mansion.
Not many places in the world have its own distinct smell but Disney's Grand Floridian Resort and Spa most definitely does and we're totally in love.
If you can't choose just one scent, try choosing a bunch! You can order packages of melting waxes in a variety of amazing smells plucked from the Disney parks.
These Disney-inspired scented candles, oils, and melting waxes are perfect for bringing Disney home with you especially when you consider how much planning and cost goes into visiting the parks. For just a few bucks, you can make your bathroom smell like the Little Mermaid or your kitchen smell like Main Street.