5 Drama-Filled Books That Will Distract From Thanksgiving with Your Family
We independently select these products—if you buy from one of our links, we may earn a commission. All prices were accurate at the time of publishing.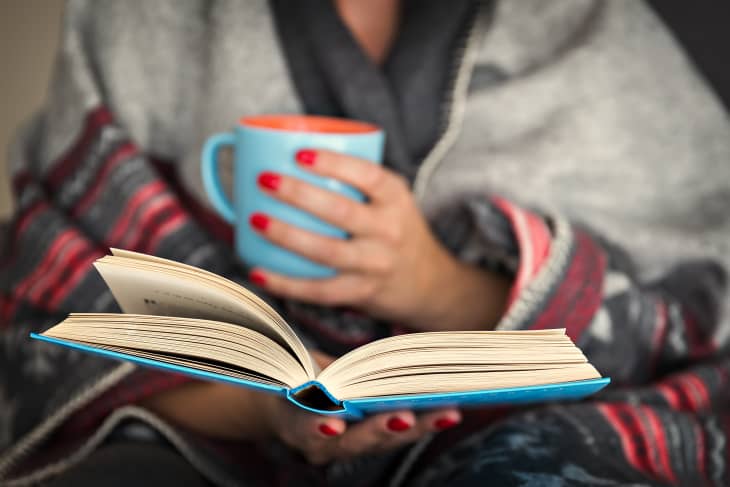 Whether you're avoiding heated political debates, nosy questions about your personal life, or just the general aura of chaos that can come with "too much" family time, books provide the perfect figurative (and literal) escape. Curl up in your childhood bedroom with these stories that help you stay grounded during the frenetic pace of the holidays. For example, while your extended family may be *a lot*… at least your husband isn't trying to poison you (hopefully!).
No, seriously, at least no one is trying to murder you (that you know of). So begins Maggie O'Farrell's newest novel, a fictionalized account of duchess Lucrezia de Medici, who is married off at 15 to the mercurial Alfonso, Duke of Ferrera, who was originally promised to her (now dead) older sister. And Lucrezia has reason to believe that Alfonso wants her permanently gone. A forkful of dry turkey and a few probing questions suddenly doesn't seem so bad. 
What if you were possessed by the spirit of your grandparent… and you were the only one that knew it? That's what happens to Jacob Cho, who is staging an inner tug-of-war with the ghost of his grandfather — whose possession got him in trouble with the South Korean government for attempting to cross the Korean demilitarized zone. Back home in Hawaii, his family's once-thriving restaurant business faces the fallout from Jacob's capture.
Or, your walls could be literally bleeding! That happens to Valentina, who has long heard about a family curse but didn't really believe it until she gets her period for the first time and suddenly her family home is overrun with blood, frogs, boils, and other biblical plagues. Thinking that she's responsible for the apocalypse befalling her home, Valentina navigates her own guilt and shame while her grandmother and mother carry their own secrets in those same bleeding walls.
Nobody does family drama quite like the Greek gods. Haynes retells and reshapes the stories of 10 famous women in mythology — from Helen of Troy, to Pandora, to Medusa. With a fresh, feminist perspective, this collection will remind you that family lore benefits from a chance to reflect and reexamine what's really going on.
This is less of a "read this to feel better about your own life" recommendation and more of a "read this to remind yourself that families are complicated and resilient and everyone comes to the table with their own baggage." It's a beautiful story about three sisters who would do anything for their mother — but when they move to a new neighborhood, their mother becomes almost unrecognizable, with unpredictable mood swings and a darkness that threatens to pull the family under. The sisters look out for each other, and themselves, and years later, must decide if they'll be drawn in by their mother once again.