The Best Mops You Can Buy Right Now, from the Classic Spin to High-Tech Robot
Apartment Therapy received compensation for this post, which was written and edited independently by our editorial team.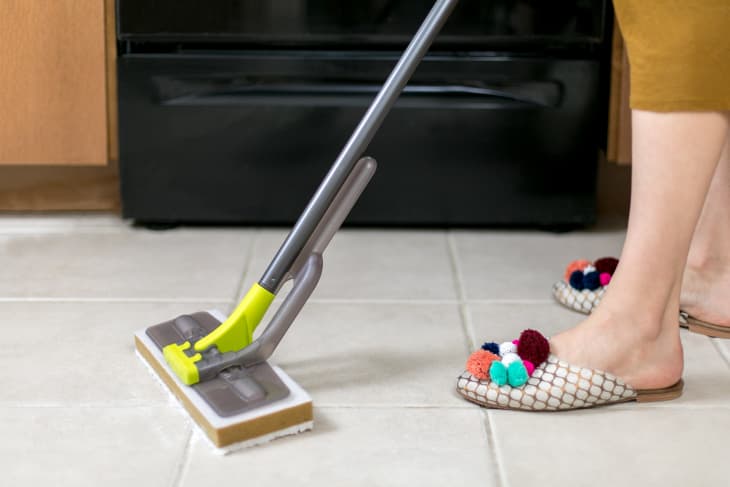 On the list of most tedious household chores, mopping ranks pretty high. You have to clear the area of any obstacles, sweep beforehand, and get a proper amount of water and cleaner ready to roll. It's a necessary task, and in the grand scheme of things isn't a big deal, but it's not the most fun thing to do on a Saturday afternoon. Things have changed in the past few years though — no longer limited to a bucket and a string mop, shoppers have a ton of different mop styles to choose from, each with its own list of pros and cons. To help you make a clean break from your old mop, we rounded up our list of favorites, from the classic spin mop to the newer robot mop.
Follow Topics for more like this
Follow for more stories like this
Tips for Choosing the Right Mop for You
Steam mops are eco-friendly and efficient. Because you don't need to use chemicals or cleaners with steam mops (the hot steam kills bacteria), they're very safe and simple to use (just be careful not to spray the steam on anyone). They're also fast — most steam mops take just 30 seconds to heat up.
Spray mops and spin mops are inexpensive and heavy-duty. There's nothing wrong with the traditional spray and spin mops — they're the most budget-friendly mops out there and are pretty easy to use. They're also the best for tough messes, as you don't get the same scrubbing power from other mops.
Robot mops are self-sufficient and hands-free. If you feel like you have no time to mop (it can get pretty time-consuming) and don't mind spending the extra money, robot mops are ideal. They go on their own, typically charge themselves, and can be controlled from an app.