This Is the Cheapest Time of Year to Sign a Lease
We
independently
select these products—if you buy from one of our links, we may earn a commission. All prices were accurate at the time of publishing.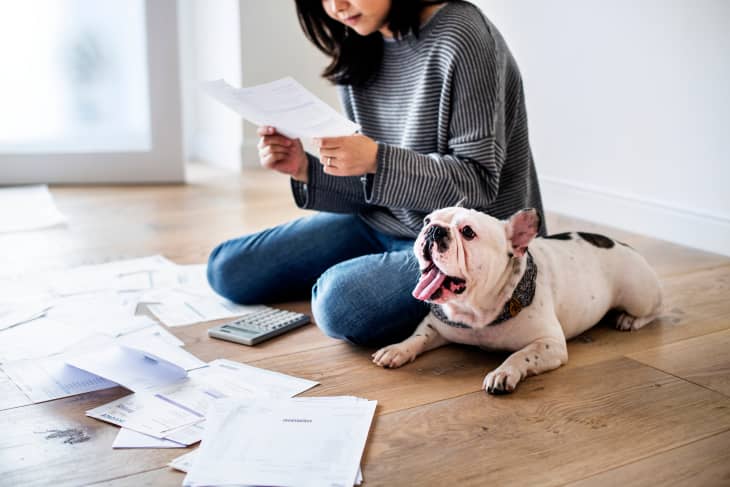 Hoping to sign a new lease this fall? If you'd like to save some money on rent, you might want to reconsider your timing.
There's an ideal time of year to sign a lease on an apartment—and it's not when you'd think. So, abandon your ideas of finding a new August or September start date. 
While the majority of leases turn over in summer and fall, the cheapest time to move into a new place is actually winter. A 2019 RentHop study found that rents skewed lower between December and March across 10 major U.S. cities.
"This relationship held for all cities that we looked at (and for both 1- and 2-bedroom apartment units), regardless of region," reads the report. New Yorkers, for example, can save up to $139 per month by renting in the winter. In Chicago, it's around $80, according to RentHop.
Ahead, a few reasons why winter just might be the best time to move.
Landlords hoping to rent their units during a slow time of year often lower their rent prices, as apartments tend to linger on the market for longer. They're afraid of losing months' worth of rent money, and in turn, list places for slightly cheaper to attract on-the-fence renters. Some landlords even offer a month of free rent, or waive application and broker fees.
There'll be less competition
"Although it's a great time for someone to pay less, there is also less available to choose from," explains Kristie X. Aussubel, owner of real estate firm Presidential Properties. Fewer apartments to choose from is definitely a drawback, but the bright side is not nearly as many people will be apartment-hunting. That means you won't feel crazed to sign a lease as soon as you see a place—you can take your time and weigh your options.
Landlords are more open to negotiating
Not only are rent prices cheaper, but landlords are also more willing to negotiate them. Whereas they might not budge on a September lease offer because they know they can find another eligible tenant quickly, that's not guaranteed in the wintertime. If they get the sense you'll be a good tenant, you've got a good shot at talking them down. You can also negotiate things that aren't rent, like adding additional parking spots, requesting new appliances or updates, nixing the security deposit, and more.
Another pro tip? "Landlords are more likely to negotiate on leases that start in the winter—and also two weeks before any lease start date," Aussubel says. The lesson: Catch 'em while they're feeling jumpy.
Schlepping your stuff in the cold is actually good
Why? Because no one else wants to do it, giving winter movers a huge advantage when it comes to finding parking—if there's no snow, of course. For those planning to hire movers, winter is still a plus. Moving companies see less demand in colder months, which means you'll have cheaper rates and more flexibility in scheduling.