One Travel Tip That Will Help You Enjoy Your Vacation More, According to a Pro
We
independently
select these products—if you buy from one of our links, we may earn a commission. All prices were accurate at the time of publishing.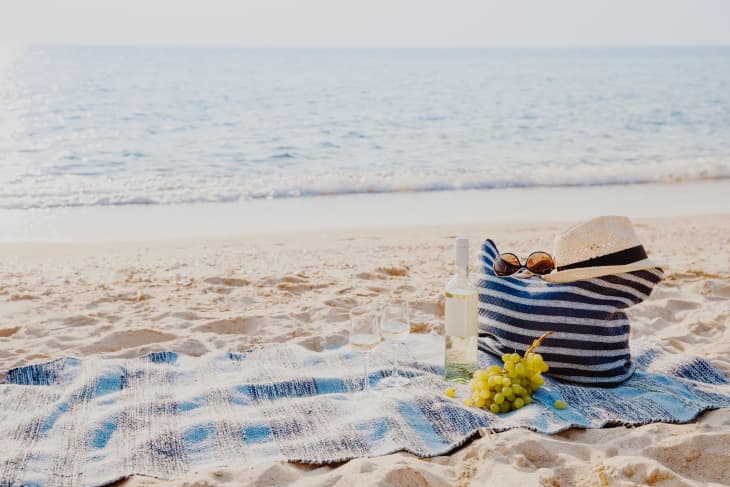 Travel expert and TV host Samantha Brown has been on the move for decades, and she's learned a thing or two about how to maximize any trip. Over on her Instagram page, she shares advice and tips for fellow travelers, and if you've ever felt overwhelmed trying to cram adventure into every waking moment of a vacation, you're going to love her manageable method for actually enjoying your time away from home.
Sharing a tip that will "transform your next vacation," Brown suggests that "instead of cramming in as much as possible, create a ritual. Do one thing — same thing, same time, every single day" — a move she acknowledges is tough for tourists who try to see everything they can. But by sticking to a fast-paced schedule, it's easy to become "really bullied by time," which is something most people deal with in their day-to-day lives when they're not on vacation.
"By creating a ritual, you are establishing a constant and that becomes a comfort," allowing you to relax into a routine, settle in to a new place, and actually live in the moment instead of the frenetic hustle bustle of always worrying about what's next on your itinerary.
Brown enjoys finding a cafe close to where she's staying and starting her days there, enjoying a cup of coffee and getting to know the "ebb and flow" of a neighborhood. In her caption, she writes, "We love our daily rituals in real life and they work just as well during your travels. Creating a ritual can be a glass of wine at the same bar, reading the news on the same bench at a park."
Commenters love Brown's approach. "THIS IS IT," wrote one follower. "Sometimes I feel bad though if I don't go to EVERY cafe, but I love the ritual element." Another wrote: "The word I hear is CONNECTION. Take the time to slow down and truly connect with your travel location as opposed to simply doing/seeing it all." Others shared their own experiences of skipping out on an excursion in order to enjoy some relaxed, unscheduled time or visiting a local restaurant daily during a trip and getting to know the staff and fellow regulars. Don't worry, the sights and sounds will be there waiting for you when you're ready to find them.