This Couple Created a Comprehensive List of Black-Owned Airbnbs
We independently select these products—if you buy from one of our links, we may earn a commission. All prices were accurate at the time of publishing.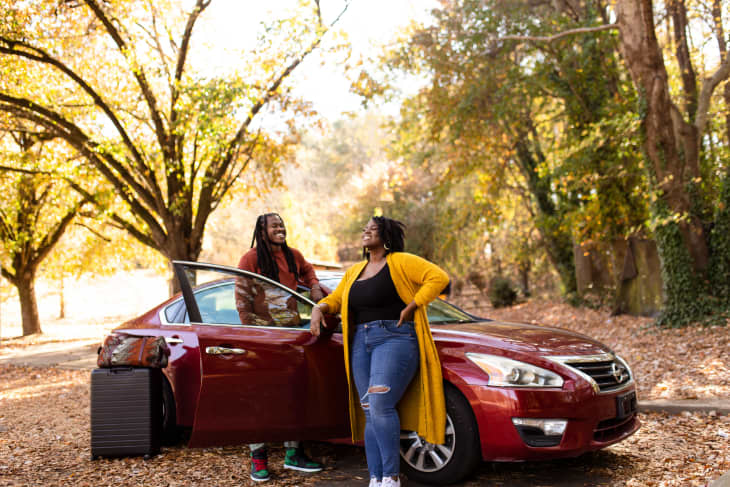 Jessica E. Boyd and Steven M. Hughes, the digital nomads behind Journey Black Home, have curated a comprehensive list of Black-owned Airbnbs in an effort to provide info on safe resources for fellow Black travelers.
The list has more than 200 U.S.-based lodging options on Airbnb owned by Black hosts. As they note, "finding a Black-owned Airbnb can feel like searching for a needle in a haystack," curating the list based on a few important factors, including a profile showing the host's name  and face, an average guest rating of 4.0 or above, a majority of positive guest reviews, and a proactive host response to constructive feedback/negative reviews.
Airbnb has acknowledged the prevalence of racism and discrimination on its booking platform by removing 1.3 million people "for declining to treat others without judgment or bias," as well as taking long-term efforts to help uncover and analyze instances of discrimination to help prevent it from happening in the future. Last month, Airbnb implemented a two-year policy in Oregon ensuring that hosts in the state will be blocked from initially seeing guests' full names in an effort to combat name-based discrimination.
Boyd and Hughes highlight some of the Airbnb locations on Instagram, offering up photos, listing information, and personal anecdotes if they've booked themselves. They are continually working to expand the list and plan to include international selections in the future.
Check out their full list and additional resources here.