Bobby Berk Says This Is the Home Item You Should Always Splurge On
We independently select these products—if you buy from one of our links, we may earn a commission. All prices were accurate at the time of publishing.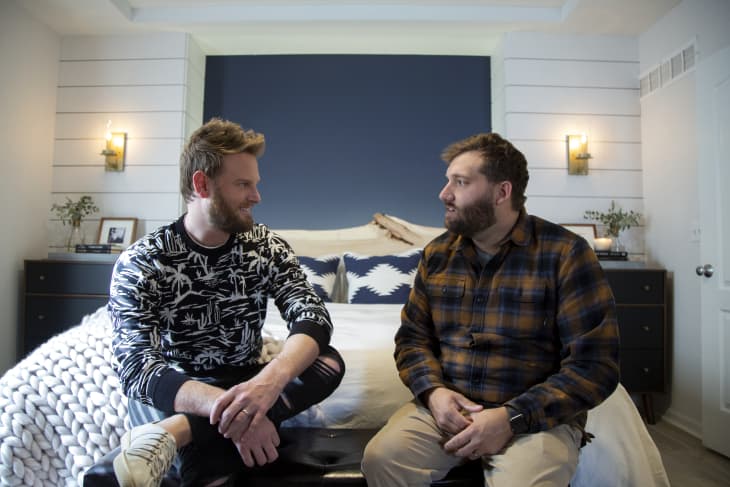 Interior designer Bobby Berk makes some major transformations on "Queer Eye." But even though the homes go through some huge overhauls on their way to changing their residents' lives, he has a home tip that will improve your day, and is easy in comparison.
Follow Topics for more like this
Follow for more stories like this
In other words, if you want to make a big change in your home, start with your sheets. Even though high-quality bedding can be costly—a truly excellent sheet set can set you back hundreds of dollars—this is one splurge that's totally worth it, even if it's just a bit more than you'd normally spend. Why?
Well, when you upgrade your bedding, it's possible that you'll sleep better. It's true that you'll feel like you're waking up in a hotel room, but what's even more important is the quality of your sleep. Bedding that keeps you cool in the summer—or warm in the winter—that doesn't attract allergens and feels good on your skin will help you feel more comfortable in your bed. If you're comfortable, you'll fall asleep easier and stay asleep longer. 
Finding the right bedding will make the next day seem brighter. The sun is shining. Are those birds singing just for you? No, it's your new sheets.
To find your match, start by doing a little research. Keep your climate in mind as well as other needs like allergies. Don't just choose the sheets that catch your eye. The cutest sheets might be scratchy enough to keep you awake at night.
If you have trouble making a decision online, take a trip to the store and feel the fabric. For a swanky, hotel-like feel, go for a thick cotton sheet that feels study and has a high thread count. If allergies are a worry, opt for bamboo or microfiber instead.