The Cozy and Lightweight Linen Duvet Cover I'll Be Using All Summer
We independently select these products—if you buy from one of our links, we may earn a commission. All prices were accurate at the time of publishing.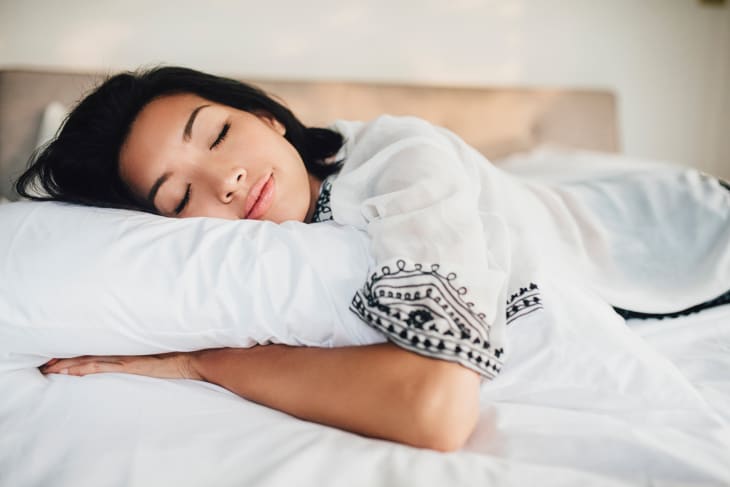 Summer is here and if you haven't made bedroom swaps to accommodate the weather heating up, don't worry, it's not too late. In fact, you're right on time. Packing up thick and heavy comforters for lighter alternatives is a fantastic place to start, but it doesn't end there. It's so easy to settle for subpar bedding when it gets down to the wire. I know for sure I've grabbed the first lightweight blanket that's crossed my path just to stay cool in the summer at the last minute. Now, I think smarter and search ahead of time for bedding that will last beyond a season.
Comforters that can also be duvet inserts are a top-tier option for versatile bedding that you can change out between seasons without much effort. Duvet covers come in a number of fabrics and weights for any time of the year, and my favorite for the summer warmth is the Linen Duvet Cover from from editor-favorite brand Brooklinen.
First, let it be known that Brooklinen's Linen Duvet Cover is the epitome of summer bedding essentials. It might sound strange to say it, but the moment I laid my hands on it out of the packaging and spread it across my bed, it felt like summer had officially arrived. The duvet cover looks and feels like high-quality linen fabric, so it instantly made my bedscape as luxuriously breezy as a beachside vacation. It comes in a variety of refreshing colors, including some limited-time hues that will disappear before long. My duvet cover is the reversible Bungalow Stripe, which currently has a waitlist, but the other colors are not to be overlooked. Faded Lemon, Hydrangea Blue, and Cream are showstoppers in my eyes. And yes, the duvet cover is as cozy as it looks in the pictures!
Paired with my all-season down alternative comforter, the Linen Duvet Cover is a match made in heaven. The comforter on its own is a great weight for warm weather and stays cool and airy all night long. When you add the cover to it, the comforter just gets better. The European flax linen fabric of the duvet cover is breathable and strong, so it keeps me cool without being paper thin. Additionally, it has corner ties and large buttons for a secure hold, and adds a smooth and laid-back texture to the bed that feels like a reward to sleep in at night. My bedroom traps heat every day, which actually makes summertime weather a bit daunting to think about, much less being covered in bedsheets as a hot sleeper. However, I've been finding it hard to get out of bed in the morning due to how comfortable my bed is right now. I LOVE that I don't have to sacrifice chic bedding just to stay cool because I have a duvet cover that blends into my summer sleeping habits without causing me to break a sweat. That's the kind of bedding that's worth holding onto all year long!